Aon unveils Q2 financial results | Insurance Business UK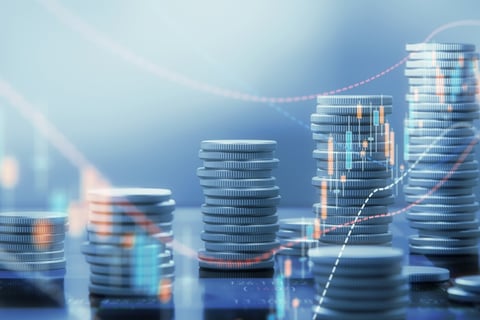 Aon plc (Aon) has maintained strong growth momentum in 2022, as it reported an increase in profits in the second quarter. The global brokerage and risk management firm posted earnings of US$501 million, a 32% spike from US$379 million in the same period last year.
Earnings per share (EPS) surged 40% to US$2.33, versus US$1.66 in the same quarter last year. Adjusted for non-recurring costs, EPS rose 15% to US$2.63.
Total revenue rose 3% to US$3 billion for the quarter, including organic revenue growth of 8%, driven by ongoing strong retention and net new business generation. This is on top of Aon's total revenue increase of 4% in Q1 year-on-year.
Among other highlights in its Q2 2022 earnings statement, Aon reported its operating margin rose 20 basis points to 23%.
For the first six months of 2022, cash flows from operations decreased 16% to US$1,131 million, however. This was due mainly to higher receivables and incentive compensation payments following strong performance in 2021, partially offset by strong operating income growth, Aon reported.
"In the second quarter, our team delivered strong financial results that reflect the momentum of our business," Greg Case, Aon chief executive officer, remarked.
"This performance highlights the fundamental strength of our core business and client belief in the exceptional value they receive through our globally connected Aon United operating model."
Aon's commercial risk solutions segment saw organic revenue growth of 7% on-year; its reinsurance solutions arm posted organic revenue growth of 9%; and wealth solutions, 3%.
The health solutions unit posted 11% organic revenue growth, reflecting double-digit increases across major geographies. Growth in core health and benefits brokerage was driven by strong retention and management of the renewal book portfolio, according to Aon.
Additionally, the firm said it repurchased 1.7 million shares for approximately US$500 million.
Aon remains confident it can handle macroeconomic headwinds as it enters the second half of the year. "When we look at the world as its stands, we're in a unique place and incredibly well-positioned," Case said during the firm's earnings call.