Arch reveals double promotion at Syndicate 2012 | Insurance Business UK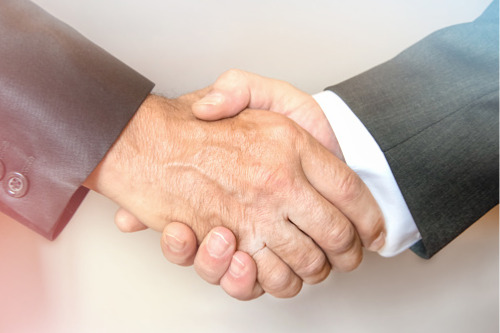 Two key names are working their way up the corporate ladder at Arch Insurance International's Syndicate 2012.
Firstly, James Croome will take on the role of active underwriter – leading all activities related to Syndicate 2012, including strategic planning and liaising with Lloyd's. He boasts more than 15 years of experience in the market, and is described by the firm as an "astute underwriter". Before his promotion, he was vice president of fine art and specie, a role he is set to maintain, having joined the firm back in 2014 on the back of a lengthy tenure with QBE.
Meanwhile, Marie Biggas, who will work with Croome on the syndicate's strategic goals and market standing, has been named deputy active underwriter. She entered the industry back in 2008 and holds the role of vice president, terrorism and political violence – she will maintain this position while taking on her new responsibilities. Her past experience includes time spent at the likes of Amlin, ACE Group and Chaucer Syndicates.
According to Lino Leoni, chief underwriting officer of specialty, energy, marine and financial lines at Arch, the promotions represent the next step in the firm's strategy to build on its underwriting success.
"Both James and Marie are exceptional underwriters who will drive forward this strategy in their new leadership roles," said Leoni. "It is always gratifying to be able to promote those within our team and to be able to do so for these two critical roles is testament to the incredible talent that we have at every level within our organisation."
Meanwhile, Hugh Sturgess, CEO of Arch Insurance International, expressed her own delight at the appointments.
"Arch has established ambitious goals for its Lloyd's businesses, and I am confident that they will succeed despite the current challenging market conditions," she said.