Ardonagh Specialty announces capacity tie-up with Beazley | Insurance Business UK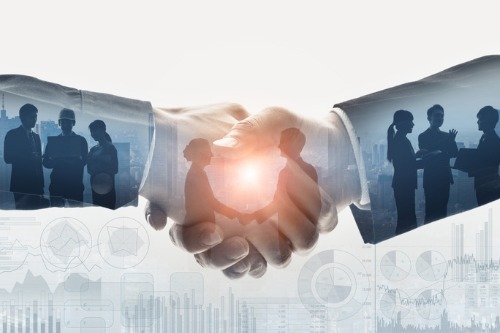 Ardonagh Specialty – the holding company for independent brokers Price Forbes, Bishopsgate, and Compass London Markets (CLM) – has partnered with specialist insurer Beazley for a cross-class follow capacity solution.
The arrangement, which offers certainty of capacity and initially benefits Price Forbes clients, will see the Beazley Smart Tracker (Special Purpose Syndicate 5623) follow pre-approved Lloyd's leaders across placements in cargo, specie, terrorism, financial products, healthcare, and marine. The portfolio solution will be managed within Price Forbes underwriting division Equinox.
According to Ardonagh Specialty, the in-scope client portfolio is around US$350 million. Over the coming months, the goal is to expand the offered line size as the scope is widened.
"This announcement is the culmination of years of investment and development by the Price Forbes and Ardonagh Portfolio Solutions teams into proprietary data analytics and modelling based firmly on optimising placement to delivery with speed and confidence for our clients," said Ardonagh Specialty chief executive James Masterton.
"The ability to aggregate portfolio data is somewhat of a holy grail for brokers, and this deal represents a firm endorsement of the data-powered strategy the team has built. To secure exclusive, dedicated capacity for our clients during this market cycle is an achievement we are very proud of, and as we deepen the data set to include Bishopsgate and CLM over time we hope to broaden the offering for our clients."
Writing US$200 million in gross written premium through cross-class broker-led facilities, the Smart Tracker Syndicate was launched by Beazley in 2018 to provide efficient, low-volatility investment opportunities for third-party capital.
"After an extensive period of exploration and diligence with Ardonagh and Price Forbes, we're excited about the mutual benefits for clients and capital providers, led by data science and risk modelling," added Will Roscoe, head of alternative portfolio underwriting at Beazley.
"Through Beazley Smart Tracker, we aim to provide greater ease and certainty in obtaining follow capacity behind high quality pre-approved underwriting leads. This model succeeds when we collaborate with partners that hold the granular data essential to portfolio underwriting, and that share our goal of improving the efficiency of the follow capacity model in the London market."