Ardonagh invests in M&A insurance broker | Insurance Business UK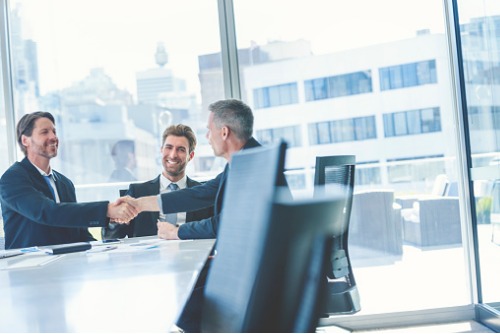 The Ardonagh Group, through its subsidiary Hamilton Investment Bidco Ltd, is snapping up the trade and assets of specialist M&A (mergers and acquisitions) insurance broker Hemsley Wynne Furlonge LLP (HWF).
Without disclosing financial terms of the deal, Ardonagh said it has entered into an agreement to invest in HWF, which specialises in warranty & indemnity, tax, contingent risk, and environmental indemnity products. The investment will see Hamilton Investment Bidco Ltd change its name to Hemsley Wynne Furlonge Partners Ltd.
"HWF is a highly respected brand with a top-flight and ambitious team," commented Ardonagh chief executive David Ross. "The business's sustained growth and the trust that has been placed in it by many of the world's leading legal and financial advisors on marquee transactions is testament to the quality of operations built by the partners."
Launched in 2014, HWF has advised on more than 2,000 transactions, with deal values ranging from £5 million to over £8 billion. A 17-strong team, the transactional risk expert has offices in London and Germany.
"The last six years have been a phenomenal journey," said co-founder Will Hemsley, "and we're incredibly proud of the business we have built.
"Joining Ardonagh affords the HWF team the backing and support to not only continue as a market leader but also accelerate our expansion into new jurisdictions and product lines while maintaining our independence and identity. This is a hugely exciting step not only for our team, but a milestone event that our clients will benefit from."
Upon completion of the swoop, fellow founding partners Rebecca Wynne and Adrian Furlonge, the HWF workforce, and Hemsley will all join Ardonagh and trade independently under the Hemsley Wynne Furlonge Partners brand.
Ross added: "We are committed to providing the firepower and support the team deserves for the next phase of its trajectory and at a time of strong M&A market recovery."