Ascent-Cove confirms rebrand | Insurance Business UK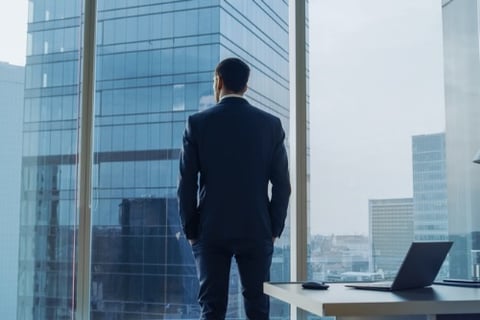 Ascent Underwriting, a cyber and specialty lines MGA, and Cove Programs, a construction-focused MGA, have announced the appointment of a new non-executive director and a rebranding.
Ian Beaton, founder and CEO of Ark Syndicate, has been named non-executive director of the group, effective immediately. Beaton also holds non-executive positions at Innova Re Investment Solutions and Mercury Capital.
Beaton began his career at McKinsey & Company in the 1990s. He has also served as head of insurance in London for Aspen. In 2007, Beaton founded Ark Syndicate Management with Nick Bonnar. The company has since grown to more than $500 million in annual gross written premium.
Ascent-Cove said that Beaton's experience will be of significant value in the group's ongoing expansion. Ascent-Cove will more to larger premises later this month, and at that time will rebrand as Optio.
"We are absolutely delighted to welcome Ian to Optio," said Kevin Hastings, Optio CEO. "This aligns to moving to larger premises under our new name, which will enable us to take full advantage of our combined strengths as a single entity. Ian's commercial dexterity has allowed him to navigate the complexities of the Lloyd's market with great success. We look forward to working with him and his invaluable input into the development of Optio."
"It is vital for capital to align with expertise, a goal met efficiently through the MGA structure," Beaton said. "Both Ascent and Cove have consistently outperformed in their chosen niches based on their focused knowledge and intent capital support. Their combination to form Optio capitalises on this alignment to create one of the largest independently owned specialty MGAs. Optio has enormous potential, and I look forward to working with Kevin, chairman David Umbers and the team to help realise it."