Aston Lark continues acquisition spree with Abbey Murphy Insurance deal | Insurance Business UK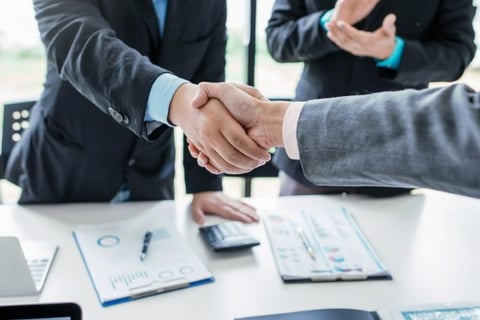 Aston Lark has continued its acquisition spree, striking a deal to purchase Deanspoint Insurance Brokers Limited less than 24 hours after landing Bournemouth-based The Health Insurance Company.
Read more: Aston Lark swoops for The Health Insurance Company
The Goldman Sachs-backed insurance broker's purchase of Deanspoint, which trades as Abbey Murphy Insurance, is part of the firm's continued expansion in Ireland and the UK.
Based in Longford and Mullingar, Abbey Murphy Insurance provides personal insurance and commercial brokerage services. Its acquisition marks Aston Lark's second in the Midlands. The financial details of the deal have not been disclosed.
Abbey Murphy Insurance employs 17 people, including the management team led by managing director Mike Winters, director Celine Gill, and commercial account manager Michael Gardiner. The leadership group will stay with the insurer following the transaction.
"The world of insurance is constantly evolving and, to this end, we had to decide on our next move forward so that we could continue to provide our clients with the highest quality service possible," said Winters. "Various opportunities presented themselves, but none were quite right until we met with Robert Kennedy from Aston Lark. Our shared values of care for our clients and our employees made Aston Lark the perfect fit for us."
Robert Kennedy, chief executive officer at Aston Lark Ireland, added that both companies have "lots of synergy in the cultures."
"They have built a fantastic business based on client-first principles, delivering a high level of customer service, and focusing on building long-lasting relationships, which aligns with our values," he said. "We couldn't be prouder that they have chosen Aston Lark Ireland as their home."