Aston Lark now majority owned by Goldman Sachs | Insurance Business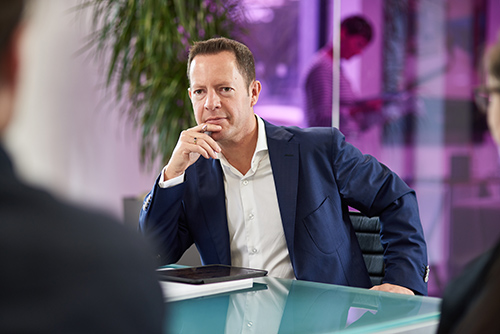 Another day, another done deal in the world of insurance. This time we see the completion of Goldman Sach's swoop for Aston Lark.
As Insurance Business reported in May, the global investment bank's merchant banking division was acquiring the Corporate Chartered Insurance Broker for an undisclosed sum. Now Goldman Sachs has become the new majority owner of the growing enterprise that came to life in 2017 when independent brokers Aston Scott and Lark Group merged.
Read more: Aston Scott and Lark Group in 'transformational deal'
Meanwhile, original backer Bowmark Capital did not offload the business entirely. According to Aston Lark, the private equity firm has in fact reinvested.
Commenting on the Goldman Sachs transaction, Aston Lark chief executive Peter Blanc (pictured) stated: "We're thrilled to have completed this investment, which will help us to continue our independent growth journey over the coming years. It's also a great vote of confidence in our team to have Bowmark Capital reinvesting alongside Goldman Sachs.
"We remain very keen to talk to like-minded brokers seeking an independent future with a broker that truly cares about its clients and staff. Our ambition for the business is very exciting and I'd just like to express my sincere thanks to all of our fantastic staff who make everything happen."
Read more: Aston Lark's Peter Blanc lifts the lid on sale to Goldman Sachs
As for Goldman Sach's plans for the London-headquartered brokerage, Michele Titi-Cappelli said they are "ambitious to help the team create a leading independent broking group." Titi-Cappelli is head of financial services investing in Europe at the bank's merchant banking division.
Exactly a year ago today, Insurance Business featured Blanc in a profile piece in which the CEO revealed his 'best decision ever' as well as outlined his priorities for Aston Lark. At the time, the broking boss shared that he was focused on the company's organic growth. You can view the full Q&A here.