ASX-listed PSC Insurance Group to acquire Lloyd's broker Paragon for £42m | Insurance Business UK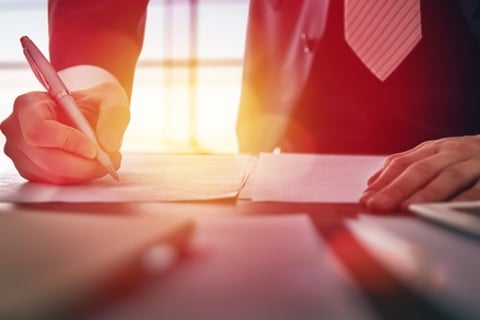 ASX-listed PSC Insurance Group has agreed to acquire 100% of the share capital of Lloyd's and London market broker Paragon International Holdings, for a base consideration of £42.0 million.
The acquisition, which is conditional on approval from the UK Financial Conduct Authority, is expected to generate PSC with incremental annual EBITDA of £4.2 million.
"The acquisition of Paragon will greatly add to the scale and expertise within our UK businesses and we will enhance our position as a leading Lloyd's broker providing services to US insurance brokers," said Tony Robinson, PSC managing director. "Many of the Paragon team will become material shareholders in the PSC Group. With the anticipated completion of the acquisitions of Griffiths Goodall, and Paragon, the PSC Group will control in excess of A$1.5 billion in premiums, making us an increasingly important participant in our key markets."
To fund the Paragon acquisition, PSC said it completed an institutional share placement of 13,461,538 additional shares at a price of $2.60 per share from its existing placement capacity. The group said it is also working on expanding its debt facilities.
After the deal has been completed, Paragon will continue to operate as an autonomous business unit of PSC and the leadership team of Paragon will continue in their role of managing the operations of the business.
Tara Falk, founder and co-CEO of Paragon, will also join the PSC board as executive director after the acquisition.
"Tara as a co-founder of Paragon has exhibited great commercial and trade skill in building Paragon over the past few decades," said Brian Austin, chairman of PSC. "The acquisition of Paragon will make the Group a leading Lloyd's and London markets broker. Tara will also be a significant shareholder of PSC and hence aligned like many within the group. We believe it therefore an appropriate time to increase the board's UK representation, and this will complement the role Mr Mel Sims currently plays for the board."