Aviva announces departure of UK CEO | Insurance Business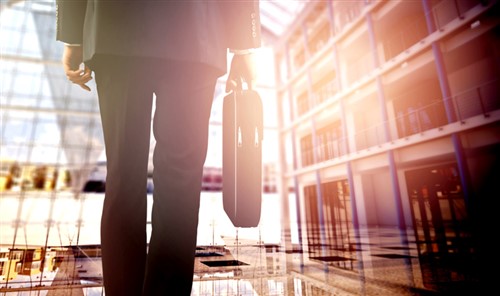 Sometimes, all good things must come to an end.
That seems to be the message coming out from Aviva, which today announced the departure of CEO of UK insurance Andy Briggs – a move that follows swiftly on the back of the appointment of new group CEO Maurice Tulloch, a position that Briggs himself had been hotly tipped for in some circles.
Read more: Briggs Vs Tulloch over CEO post
Briggs will also depart from the position of director of Aviva plc, though he is set to remain with the firm until October 23, 2019 to "support an orderly transition."
The move sees Angela Darlington step into the role of CEO of UK insurance on an interim basis – Darlington is currently the group's chief risk officer. She joined the firm back in 2001 and was previously chief risk officer of the UK life business – her appointment remains subject to regulatory approval.
In a release announcing the changes, it was stated that Tulloch was looking to review the UK business on the back of Briggs' departure to ensure "appropriate management structure." Of note, he is also looking to bring in more business unit leaders to the group's senior leadership team in an effort to broaden it – both Colm Holmes, CEO of Aviva Canada and Global Corporate and Specialty, as well as Patrick Dixneuf, who becomes CEO of Aviva's European business while also remaining CEO of Aviva France, will join the leadership team. That means that Tulloch's previous role as CEO of Aviva International will not be filled.
"These appointments are an important first step to bring greater energy, pace and commercial thinking to Aviva," said Tulloch.
He went on to thank Briggs for his contributions noting he is a "brilliant leader and a good friend." Briggs joined the board of Aviva back in 2015 to lead its enlarged UK life business and had since brought together the business in the UK. According to Tulloch, Aviva had "benefited enormously" from his industry experience and integrity and leaves with the company's best wishes for his future career.