Aviva launches new broker community | Insurance Business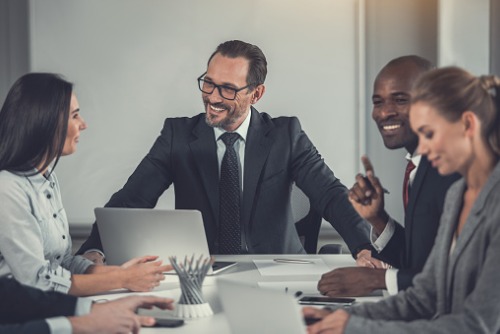 Aviva is launching a new community for brokers which it says will help address the specific needs of smaller, independent brokers, it has been announced today.
The insurer says it wants to strengthen its support for brokers with the new proposition, which will include same-day response times, discounted compliance packages and free access to learning and development tools. The move comes after recent research from Aviva found that smaller brokers often experience inconsistent service from insurers and a lack of wider support to run their businesses effectively.
"At Aviva, we are champions of the independent broker sector and to back this up, we have to deliver the best possible outcomes for all our regional brokers and their customers," Phil Bayles, Aviva's managing director of intermediaries, said in a statement.
"We asked brokers what they wanted from Aviva and, after evaluating their feedback, we're delivering the things they need to be successful in a challenging business environment," he went on to say.
Smaller Aviva brokers will automatically become part of the Aviva Broker Community, with access to a network of support and guidance chaired by Andrew Scott, an independent chartered broker.
Community benefits will include:
• Same day quote responses
• A compliance package at a discounted rate
• Three free Aviva Development Zone licences to support learning and essential knowledge
• A financial deal where it works for both parties
• Guidance and support services
Brokers will continue to have access to expert claims, risk management and succession support, Aviva said.
The insurer's research found that servicing, claims, online capability and speed are the key things brokers look for when choosing an insurer, with brand, financial strength and added value support being highly rated too.
Compliance is one of the biggest headaches for brokers, and can be complicated and time-consuming, Bayles commented.
"Our broker community can now take advantage of discounted compliance packages that will free them up to spend more time growing their business," he said.
"We also know how difficult it is for smaller broker businesses to keep up-to-date with market and legislative changes and other essential knowledge. That's why we are offering access to our Aviva Development Zone, giving brokers a wealth of learning at their fingertips – and one less thing to worry about."
Scott, who spent more than three decades as a broker before selling his business, described the initiative as a "wonderful opportunity to work alongside Aviva in ensuring that independent brokers thrive in the market."
"I established a brand-new broking business in the 1990s and have maintained a strong industry interest ever since, so I can empathise with the challenges faced by brokers today," he commented.
"The enhanced benefits of the Aviva Broker Community are intended to provide real focus and valuable support to independent brokers – something which has been generally missing from the market for some time now."