Aviva on the evolving fraud sector | Insurance Business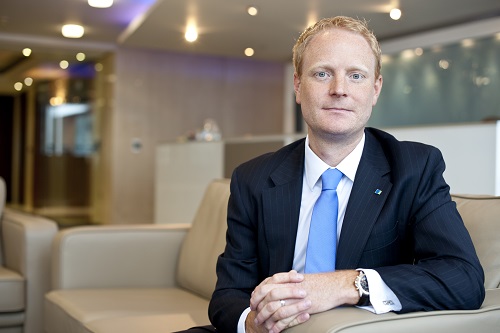 Insurance Business recently reported that the insurance law firm Horwich Farrelly managed to hit a record in the anti-fraud push which it is carrying out in partnership with Aviva. Following up on this, head of claims – motor & casualty operations at Aviva, Rob Lee (pictured), discussed how the insurer chooses its partnerships and the role of brokers in combatting insurance fraud.
Read more: Aviva partner law firm breaks record in anti-fraud push
Aviva, Lee outlined, has worked collaboratively with several market-leading law firms when defending fraudulent claims which have resulted in significant fraud savings and excellent outcomes for customers. These partnerships, he said, are established based on the understanding of the legal partner of the culture and objectives of Aviva, as well as their record of being market-leading experts in defending fraudulent claims.
In the face of the evolving fraud sector, Aviva will continue to closely engage with its chosen partners, Lee said. There have been several developments in this area over the past few years, he outlined, including an increase in claims farming and ghost broking. Last year Aviva detected 16,700 fraudulent applications, which is up 20% over 2017's figures.
"There is further indication of an upturn in liability fraud," Lee said, "up 20% in 2019 over 2018 figures, as the regulatory rules governing claims management companies take effect."
The Civil Liability Act (CLA) which is due to take effect from April, he said, has the potential to remove the financial incentives that created the explosion of bodily injury claims which led to record-high insurance premiums.
"Reducing compensation awards and tying them to a table of damages will help to reduce the number of fraudulent and opportunistic claims we receive," he said. "Further, the secondary legislation to increase the small claims track limit represents significant savings for our customers as the legal costs associated with these low-value claims would be removed."
A side effect of the CLA, Lee noted, is some movement away from whiplash as fraudsters look at more lucrative areas, and Aviva has seen an increase in vehicle damage related fraud including hire and storage.
According to Lee, the end result of the CLA should be fewer minor claims, less fraud and lower costs and he stated that Aviva has pledged to pass on 100% of the savings from this legislation to its customers.
Work to do
Insurers have some work to do when it comes to improving consumer trust, Lee said, and to make sure that customers understand that anti-fraud drives are not led by a desire not to pay claims. This is why Aviva published its claims settled rates in 2019, and he highlighted that these showed that, across all lines including general insurance, Aviva settled 96% of the claims it received.
"For motor insurance specifically," he said, "that figure jumped to settling 99% of all claims we received."
Being transparent with claims data is important for building customer trust, Lee said, and he believes that it is Aviva's duty to its honest customers to keep premiums as low as possible. This means detecting fraud and prosecuting fraudsters in order to deter others from doing the same, he said.
"A zero-tolerance policy is the only approach to fighting fraud," Lee said. "Although some insurers have previously sought to minimise cost and settle claims quickly – even where there are fraud concerns – most insurers should be challenging fraud where it is suspected. Aviva will always listen to and defend our customers – even when it is uneconomic to do so."
This policy of defending customers has had some great success, Lee said, highlighting how, in 2019, Aviva reached its 500th finding of fundamental dishonesty since the introduction of qualified one-way cost shifting.
"Our investment in the defence of our customers has actually helped us repudiate opportunistic and exaggerated claims and save on the associated legal costs of doing so," he said. "This is the right result for the customer and for Aviva."
The role of the broker is absolutely pivotal when it comes to assisting in fraud detection, Lee stated. Very often the broker will be the customer's first point of contact in the claims notification process, he said, and time is of the essence when it comes to gathering evidence.
"Our brokers provide invaluable guidance to the policyholder regarding obtaining dashcam footage, photographic evidence, witness details, documentation and accident circumstances while it is fresh in everyone's mind and the electronic evidence is still available," he said. "Broker support in evidence gathering can speed up the claims journey and our ability to detect fraud without adversely impacting the honest customer."