AXA announces series of senior leadership changes | Insurance Business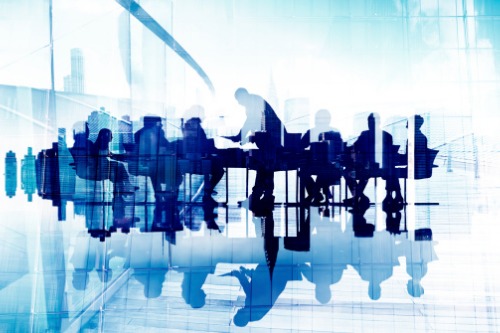 Global insurer AXA has today announced a swathe of changes to its senior leadership team, launching the next phase of its strategic development plan. Commenting on the changes AXA CEO Thomas Buberl noted that the launch of the insurer's new strategic plan, Driving Progress 2023, in December 2020 represented a new phase for AXA.
"Our 2020 results have shown AXA's resilience through the COVID-19 crisis and we are now fully focused on implementing our 2023 plan," he said. "In a context which will remain complex and volatile, we are announcing a renewed leadership team and a simpler organisation to accelerate the execution of our strategic priorities and to consolidate AXA's leadership across all our markets."
The key changes announced include a simplification of AXA's Corporate Centre, which will become a simpler and more focused organisation led by two deputy CEOs - Frédéric de Courtois who will re-join AXA on August 01 and George Stansfield. The two will manage all the group's central functions to ensure consistency and effectiveness throughout the implementation of the new strategic plan.
Meanwhile, Etienne Bouas-Laurent, group CFO, will become CEO of AXA Belgium, effective July 01, replacing Jef Van In who will take over a new transversal role that will be revealed shortly. Bouas-Laurent will also oversee activities in Luxembourg. Alban de Mailly Nesle, currently group chief risk and investment officer, will become group CFO while continuing to lead group investments, effective July 01.
Buberl said he was delighted to welcome de Courtois back to AXA after half a decade at Generali where he held several senior management positions. de Courtois will bring in-depth knowledge of the industry and financial markets, he said, and will play a key role in the implementation of the insurer's 2023 plan.
"I look forward to working closely with Frédéric and George in this new phase of our journey," he said. "I would like to warmly thank Etienne for the outstanding job he has done, in particular helping us navigate through the crisis. I wish him the best in his future role leading a key market for AXA and pursuing the transformation successfully led by Jef Van In over the last years, who will take over an important transversal role for AXA."
He continued that he also looks forward to working with de Mailly Nesle in his new position as group CFO, highlighting that his broad experience in finance, risk and capital management, combined with his extensive knowledge of the group, have given him great expertise.
Further senior leadership changes will also be announced in key geographies including:
Jacques de Peretti, chairman and CEO of AXA France will now move to serve as a senior advisor to the group CEO, helping drive essential strategic initiatives across the group and as a board member of different AXA entities. de Peretti will remain a member of AXA's management committee.
Patrick Cohen, CEO of AXA Italy, will be appointed CEO of AXA France, reporting to Thomas Buberl, effective May 03.
Benoît Claveranne, CEO of AXA International & New Markets (INM), will pursue new opportunities outside the group and the African and Asian operations of INM will report to Gordon Watson, CEO of AXA Asia.
The other INM operations, as well as AXA Partners and AXA Next, will report to Antimo Perretta, CEO of AXA Europe
Buberl thanked de Peretti for all his contributions and said he is grateful that he has agreed to stay with AXA to support him in implementing important priorities of the insurer's strategic plan. He said he is happy to see Cohen take on a major role and wished him and the team of AXA France all the best in their mission. He also thanked Claveranne for his support in the simplification of AXA's geographical footprint and the leadership he had brought it its high growth markets.
The group has also renewed its management committee with the further addition of Helen Browne, group general counsel, and Ulrike Decoene, group chief communication, brand and sustainability officer. Led by Buberl, AXA's management committee will be comprised of 15 members going forward.
Buberl added: "I am confident that this new leadership team, strengthened by new talents and bringing together a great breadth of perspectives and personalities will be instrumental in helping us successfully navigate the new post-crisis environment, continue developing a diverse and inclusive culture and consolidate AXA's leadership and ambition for the industry."
The implementation of these changes is subject to consultation with social partners and regulatory authorities where applicable.