AXA CEO: We will improve our gender pay gap | Insurance Business UK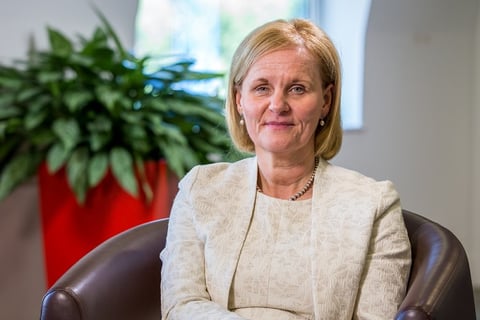 Having previously described its gender pay gap as "not good enough," AXA UK has its eyes firmly set on moving the needle, says its CEO.
The insurer released its gender pay gap data last month, reporting a 17% median pay gap, 27% mean pay gap, 30% median bonus gap, and 50% mean bonus gap. At the time, the business's HR director described the median pay gap – which comes in just below the national average of 18.4% – as "not good enough."
Search and compare insurance product listings for Employers' Liability from specialty market providers here
Following the release of AXA UK & Ireland's financial results for 2017, CEO Amanda Blanc told Insurance Business that the reason for the pay gap is not that men and women get paid differently.
"Men and women get paid the same here. The issue is the progression of women through the organisation, and how we move women into more senior roles. I'm firmly committed to that," she said.
Having signed the Treasury's 'Women in Finance Charter' last year, which asks firms to commit to improving the gender balance across financial services, the business made a commitment to have 40% of its senior management roles held by women by 2020 – a figure which currently stands at 30%, Blanc said.
Alongside looking for better gender diversity on both long and shortlists for job roles, there will be a focus on providing women with access to mentors throughout their careers, "so that they're given the confidence to apply to roles – because we know that often with women, it can be a confidence point," Blanc said.
Maternity and paternity leave, as well as ensuring that women feel they can return to a supportive, flexible environment after having children – with the same opportunities for partners – are also priorities, the CEO said.
"We have really focused on all of those things with a very firm commitment to doing something about it and getting a balance," she said. "At the end of the day, our customers are balanced, whether it's gender diversity or ethnic diversity, and we need to reflect that balance in our organisation."
Overall the industry has made strides when it comes to diversity, and the issue is top of the list for boards, according to Blanc.
"I don't believe that there is anybody who is burying their head in the sand and saying that this is something that does not need to be addressed," she said. "Everybody is firmly about addressing it. But we have to address it in a coherent and sensible way, and we still have to ensure that at the end of the day, we get the best people for the job."
Related stories: