AXA signs three-year partnership deal with Gresham Underwriting | Insurance Business UK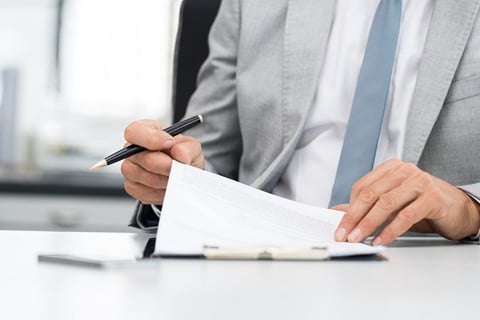 AXA appears to have a strong appetite for partnerships – and it has proven it again today by announcing a three-year deal with Gresham Underwriting.
The MGA arm of Tasker Insurance Group will now be boosted by £20 million of capacity from AXA with the insurer to also support existing Gresham product lines in conjunction with the introduction of AXA-backed products that will enter the underwriter's Instant Quotes broker platform. It is expected that the first of these new products will be live within three months – the platform already boasts 18 products.
According to John Heaney, director of schemes and MGAs at AXA, the aim is to provide high quality service to the broker market while delivering a strong underwriting performance.
"Over the past 12 months, Gresham has introduced new risk assessment and selection methodologies which gives us the confidence they will continue to deliver on their underwriting results and we look forward to working with Gresham to develop these improvements further," he said.
"Both AXA and Gresham have an appetite for growth and we look forward to developing new products and exploring new markets in partnership with the Gresham team."
"This is an exciting time for Gresham as we look to rapidly move the business forward. To have the support of a partner of AXA's standing helps this process greatly," added Rob Munden, chief underwriting officer at Gresham. "Having a carrier portfolio of the existing Lloyd's syndicates alongside company market capacity, provides us with an excellent platform for growth. We are delighted to be partnering with AXA as we move to the next stage of our evolution."
AXA currently provides capacity in excess of £100 million through a range of MGAs.
Related stories: