AXA to roll out longevity documentary on Sky | Insurance Business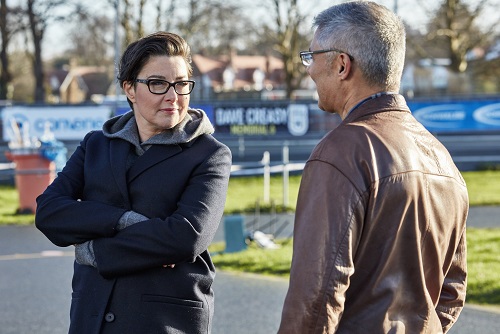 January 07 will see the launch of a new AXA and Sky documentary – the second in three films as part of the firms' media partnership.
It features comedian and broadcaster Sue Perkins, adventurers Hugo and Ross Turner, as well as the University of Edinburgh's Dr Peter Joshi.
The longevity documentary delves into Perkins' brain tumour and draws insights from Joshi, who studies the genetic basis of human lifespan. Available on-demand, it will air across Sky's 150 channels and examines how genetic research can help people live longer and healthier lives.
"At AXA we are investing in research that helps us understand the role our genes play in ageing, and supporting technology and initiatives aimed at helping people who are living with age-related illnesses," noted Karen Robson, marketing communications head at AXA UK.
Robson believes the upcoming presentation shines a spotlight on this aspect of the insurer's initiatives. The first one tackled driverless cars.
"The second documentary in the series continues to show how AXA is daring to be different, using engaging content to demonstrate how its research is shaping the future of health and technology," said Sky Media's director of partnerships Rachel Bristow.
"We're delighted to be involved delivering their stories – using AdSmart to help AXA connect with its key audiences and making their content available 24/7 via our on-demand platform."
The AXA Research Fund provides funding for health, environment, social, and economic research, and has dedicated €180 million since its launch more than a decade ago.