AXA UK publishes 2019 gender pay gap report | Insurance Business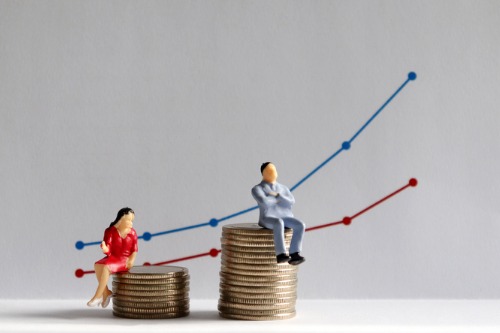 "With AXA's positive culture and driven mindset, I am confident we can tackle it."
Those were the words of AXA UK & Ireland's group HR director Lucinda Charles-Jones when the insurer released its latest gender pay gap report, which shows a narrowing of the difference between the wages and bonuses paid to men and women at AXA UK – collectively this refers to AXA UK Plc, AXA Services Ltd, AXA PPP Healthcare Group Ltd, AXA ICAS Ltd, and Health-On-Line Company Ltd.
According to the 2019 report, which is based on hourly rates on April 05 last year, the median pay gap stood at 20% – a better showing, albeit just by 0.2%, compared to the previous year – while the mean pay gap was 22%. As for the gaps in bonuses, the median was 25%; mean, 43%.
All the figures represent an improvement from those posted in 2018. The picture, however, isn't the same across the board.
"While some entities (AXA UK plc and AXA PPP Healthcare) improved over the last 12 months, others saw the gap widen slightly," noted the insurer. "In particular, a remuneration restructure in Health On Line increased pay for sales roles (and reduced bonuses). As these roles are predominantly male, this had an impact on the gender pay gap figures."
As in previous years, the proportions of each gender at various levels in the organisation was the key driver for the gaps, with more men working in senior roles and more women working in junior positions. This is something the enterprise is working on, and "concrete steps" already taken include reviewing the recruitment process, continuing AXA UK's Women in Leadership programme, and partnering with female-centric business community Insurance Supper Club.
"We're focused on increasing the representation of women at senior levels, not just because it's the right thing to do; it's absolutely vital for the culture of the company and for our financial success," said Charles-Jones. "Research shows that companies with more women in leadership roles deliver better returns and are more successful."
Meanwhile AXA UK & Ireland chief executive Claudio Gienal stated: "Having an inclusive workplace is at the core of our values and we are determined to share opportunities and rewards fairly. People are at the centre of everything we do. Only by empowering them will we achieve our ambitions."