Beazley reports 2018 UK gender pay gap figures | Insurance Business UK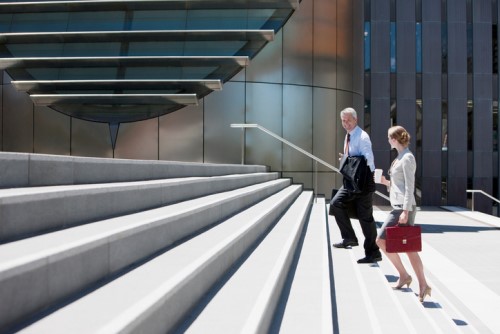 Specialist insurer Beazley, which currently employs significantly more men than women in senior positions, has revealed its UK gender pay results for 2018.
Here are the figures, based on hourly rates of pay as at the snapshot date of April 05, 2018 and bonuses paid in the 12 months to the same date: mean gender pay gap of 35.8%, median gender pay gap of 36.5%, mean gender bonus gap of 73.1%, and median gender bonus gap of 46.8%.
"Since pay and bonus levels are higher for senior positions within Beazley, the higher proportion of men in senior roles means that the average pay for men across the UK organisation is higher than for women," explained the insurer. "While we do have a gender pay gap, men and women performing the same role, in the same area, with the same experience and performance receive equivalent pay."
In terms of bonuses, Beazley cited a particular form of bonus included in its bonus pay gap data – the long-term incentive plan (LTIP), which is designed to reward the senior management team for performance over five and three years.
"The bonus pay gap figures we report include LTIP awards that were made three and five years prior to April 2018," it noted. "At the time of these awards the number of women in senior management positions in the UK was considerably less than our current level of 29%.
"This percentage is expected to continue to rise over the next few years in line with our global goal of having at least 35% of women in senior management during 2020. Given the long-term nature of these plans, it may take a few years for the increased diversity of participants to be reflected in the bonus gap figures."
Beazley, which is committed to building a strong pipeline of female talent as part of its ongoing diversity agenda, became a signatory to the HM Treasury Women in Finance Charter in 2017. This year it joined the 30% Club to publicly support the notion that it is good business practice to have women holding at least 30% of board seats.
Other initiatives include coming onboard the organisation Women in Banking and Finance, which offers female executives networking and career development opportunities, mentoring, market recognition of career progression, and industry acknowledged thought leadership.
"We're proud to have a strong series of development programmes for female employees, and general management more widely, to help build the careers of women at Beazley," added the insurer. Among these are possible further programmes next year, following strong feedback received from its 'Woman at Work' modular programme which concluded in July 2018.