BIBA sets sights on Manchester for its 2022 conference | Insurance Business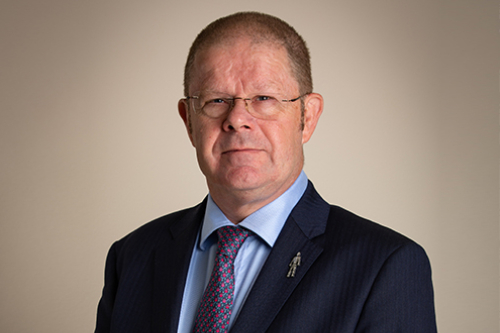 The British Insurance Brokers' Association (BIBA) has today revealed its plan to return to Manchester for its 2020 BIBA Conference. BBC broadcaster and BIBA conference host, Huw Edwards revealed the news from the 2021 Conference studio and noted that BIBA will hold the conference and exhibition at Manchester Central on Wednesday 11 and Thursday 12 May 2022, if able to do so.
Chief executive of the association, Steve White (pictured) said the BIBA team was overwhelmed with the support it received when it was forced to cancel our 2020 conference. Equally, he said, the team are delighted with how the market has embraced the first ever BIBA digital conference.
"I would like to thank all exhibitors, sponsors and delegates for trying something new and making it a success," he said. "We have been through a very challenging year and I am looking forward to welcoming everyone back to Manchester next year."
A reminder to all – BIBA has extended the networking element of the conference for its attendees and its Exhibition Hall and Networking Lounge will remain open for an additional day on Friday 14 May, 2021.