BIBA welcomes Airsports Insurance Bureau membership | Insurance Business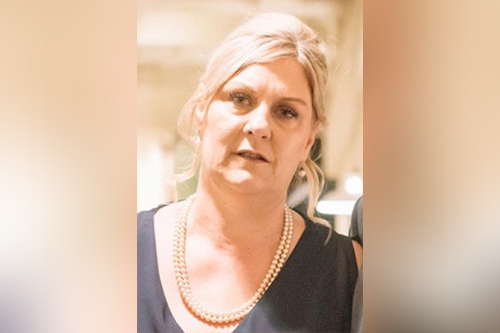 For Airsports Insurance Bureau (AIB), joining the UK's leading general insurance intermediary organisation was a natural next step in its ongoing commitment to supporting good business practices. Karen Manley (pictured), compliance and risk director of AIB, spoke to Insurance Business about how the goal of AIB to promote the interest of its clients in the provision of good sales advice aligned with the core values of BIBA.
"BIBA maintains a dialogue with the government, the FCA, and the ABI, specifically in their role acting as the voice of the insurance industry in the UK," Manley said. "Our business will gain a head start on learning about new legislative proposals, policy developments, market changes and developing trends."
"This is essential," she said, "for ensuring that AIB can react to marketing strategies and business plans in a timely manner, assuring our clients gain the benefit of the highest quality of advice and receive genuinely positive outcomes for their insurance needs."
Founded in 1993, AIB was originally created by the British Hang Gliding & Paragliding Association (BHPA) to provide travel, third party damage and equipment cover for its members while flying abroad, whether they were a hang glider, skydiver or paragliding pilot. Manley detailed how the BHPA was struggling at the time to find an insurance provider that understood the specific insurance requirements of its membership and created AIB as a limited company.
AIB was then sold in 2004 due to the increased compliance and regulatory requirements placed on insurance specialists and has gone on to create a variety of niche personal lines, with links to many enthusiasts' clubs.
"[AIB] also have a number of commercial insurance brokers who refer their personal lines business to us but still have strong links to the BHPA providing specialist airsports for members," said Manley.
Detailing how AIB came to join BIBA, Manley said that when employed in her previous role, the company she worked for was a member of BIBA and she herself was a committee member of the BIBA SE region compliance forum. Therefore, she was highly aware of the regulatory and networking benefits of a BIBA membership as well as BIBA's support when it comes to maintaining and sharing best practices.
"BIBA is an excellent benchmark to understand the current thinking within the insurance market," she said. "BIBA works closely with the FCA to help ensure a fair, equitable and workable regulatory regime for the broking industry."
Networking is a key opportunity that BIBA affords its approximately 2,300 members and this was considered to be a major advantage.
"Although a small company, we intend to be active members of BIBA and I am looking to attend the compliance forums to understand current topics, but I have historically found the webinars particularly useful," Manley said.
Addressing the view that membership of BIBA is necessary for brokers looking to operate in the current climate, Manley said that while she did not perceive membership as strictly necessary, it is nevertheless important for brokers to support the insurance market.
"Ultimately BIBA is the voice of the industry and when debating points with the FCA on various consultation papers surely it makes sense to stand shoulder to shoulder with our industry colleagues, especially in these challenging times?" she said.
Looking to 2020 and beyond, Manley has high hopes for the future development of AIB and said, "We are very lucky. We are well supported by some of the UK's leading insurers who believe in what we do."
"We expect," Manley said, "another year of significant growth, especially in the non-standard motor market and high net worth arena, where buying online is more challenging, but training and developing the team, with as many resources, including BIBA, at our disposal is key to our success."