Big four European reinsurers all increase P&C books at mid-year – report | Insurance Business UK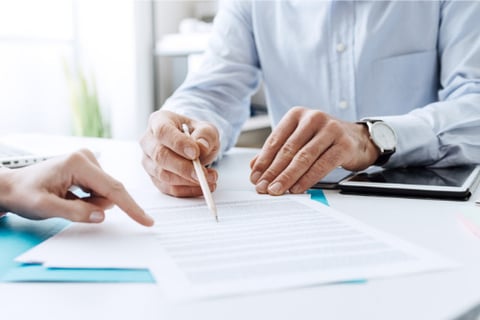 While all of the big four European reinsurance groups – Hannover Re, Munich Re, Swiss Re and SCOR – grew their books of property-casualty business at the mid-year renewals, there were substantial differences in the extent to which they achieved rate increases, according to a new report from Litmus Analysis.
In total, the four companies renewed €12 billion (about £10.30 billion) of treaty premium, with growth of 11% and an average risk-adjusted price increase of 2.1%, compared to growth of 5% and an average price increase of 4.9% at mid-year 2020.
However, there were substantial differences between the four reinsurers, according to Litmus Analysis. Hannover Re achieved the greatest overall growth, adding 15% in renewed premiums – nearly double the 8% reported by SCOR.
But SCOR was the leader when it came to price increases, posting nearly 8%. In contrast, Swiss Re reported average rate changes of an estimated 0.7%. Over the last six quarters, SCOR is also the leader, with an average quarterly increase of 6.3%. Swiss Re was in second place over the last six quarters at 5%, followed by Hannover Re at 4.3% and Munich Re at 2.3%.
The report also found that, for the most part, premium rate increases seem to have slowed at mid-year 2021 compared with those reported on Jan. 1. SCOR was an exception, with an average price increase larger than that reported in January.
"This report highlights some key differences across the four major reinsurance groups at the recent renewal – and this could have implications for the way they approach negotiations as we move towards the much bigger year-end renewal," said Lewis Phillips, senior consultant at Litmus Analysis. "Some groups are clearly pushing for price increases – and succeeding – while others may be taking a more nuanced approach. Buyers may find the detail here interesting and informative as they open negotiations."
"It's interesting that both Munich Re and SCOR made a point of stressing that buyers are looking for high levels of financial strength backing long-term relationships," said Stuart Shipperlee, head of analysis at Litmus. "With their very high ratings they might be expected to say that, and the pricing increases achieved don't necessarily prove the point. Nonetheless, it is not difficult to see how the last 18 months will have further heightened cedants' focus on reinsurer financial strength ratings and their likely resilience to severe stress."