BMS Group's MD on the key to strategic success | Insurance Business UK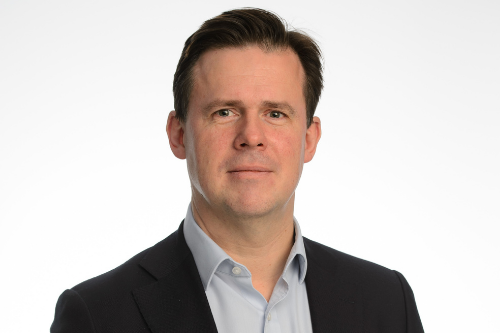 The business case for ethical behaviour - from diversity, inclusivity and equity, to sustainable processes - has been made by countless in-depth analytical reports from global management consultancy firms. Yet Ian Gormley (pictured), MD of BMS Group and his team, are taking this one step further with the assertion that having an unshakeable core set of values in place is the key to an engaged workforce and, subsequently, strategic success.
BMS Group regularly surveys its internal teams using an external partner, he said, and its levels of engagement are strikingly high for any sector, let alone the niche specialty insurance and reinsurance sector.
"We're really proud of that," he said. "We know that you have to preserve that and be careful in terms of who you put into a team and how you build that team out. Having that focus genuinely produces better results, which you can see from our consistent periods of double-digit compound annual growth, on both our top and bottom lines. And we're continuing to see that through both soft and hard markets."
BMS Group has been a broking industry fixture for over 40 years now and supports a team of some 520 people across 22 global offices, Gormley said, and the driver of both its longevity and its continued success comes down to its ethos. That centres around knowing exactly what the group is here for - to provide choice to clients and talented insurance professionals. It means rejecting a bureaucratic culture, which swamps talent and prevents them from producing better outcomes.
"What we are here to do is help businesses, people and communities to prosper and to flourish in the face of risk. That's what insurance is in this world of COVID risk, ransomware and climate change," he said. "And what comes through even in the types of people we attract is that [our] people love getting deals together, love being able to go out to clients and say, 'we got you a better deal' or 'we got you capacity you couldn't get elsewhere'."
It is that same passion for making and closing a deal, as an advocate for the client, that guided Gormley back into insurance broking after a brief stint on the underwriting side. His own mindset is very client-focused, he said, and he relishes the opportunity to get into the details of what makes up a policy agreement and to develop a breadth of relationships across the marketplace – a mentality shared across the group.
"That's what drives us," he said. "When you've got people like that together in a room and they all have the same mindset then, as a business, all you've got to do is give them the right framework, the right IT platforms, the right infrastructure, and the right HR support, as well as the freedom to go out there and focus on clients, without having to play at internal politics."
The group has a shared desire to build strong relationships with the clients and the market and produce better outcomes, Gormley said, and you can see the power of that shared focus reflected in its continued growth. He noted that BMS Group prides itself on having a culture where trust is king and collaboration is encouraged, something which has shone through during the COVID crisis.
During COVID, the leadership qualities required to lead during a crisis came into their own and, for Gormley, such traits include having a clearly defined strategy and purpose, as well as the ability to lead by example and roll up your sleeves to make things happen. Empathy is another leadership trait that has had its value accentuated by COVID, he said, and being able to see and empathise with the challenges facing clients, staff and the wider market offers you the ability to synthesise all that information and formulate solutions.
Gormley paid warm tribute to the group's HR team for their "phenomenal" work during the lockdowns and the ceaseless energy they poured into creating and maintaining engagement throughout the business. It had been a difficult time for many, he said, but with the support of these efforts, underpinned by the ethos at the heart of the group, as a business BMS had stood the test of COVID and even managed to continue hiring and growing during the crisis, when so many other companies hit the brakes.
"We entered the financial professional lines space in UK retail, which we've seen is a really exciting space, because it's an incredibly challenging time for the market but the demand from clients for new brokers to come back [is so high]," he said. "And we're responding, we're coming up with solutions and we're finding capacity. We've built out a team quite quickly and we're continuing to build that team.
"And that's a really interesting shift for us away from just being predominantly global wholesale, to being connected here in the UK retail space with those intermediary financial institutions. And then, added to that, our private equity mergers and acquisitions team work very closely with our financial professional lines team to serve the UK client base because that base wasn't getting the service that I think it deserves."
It is an exciting time for BMS Group, which Gormley highlighted is well-positioned for further growth and is supporting this by carefully selecting the right people for the right roles. Among the variety of "exciting" new appointments the group has made, he noted the recent promotion of Roanne Gibbs to the role of global HR director at BMS, with immediate effect. Since Gibbs joined the group in 2015, he said, she had built an HR team at the very forefront of the industry and, in her new role, will be rolling out a global HR strategy ensuring all BMS's HR initiatives are aligned across its international businesses.
Attracting and developing talent is how the group succeeds, he said. It is the link to building a strong and loyal client base as well as developing expertise in a chosen field that has got the scale and relevance to, in turn, attract more talent, more clients and the market's attention – all resulting in better customer outcomes.
"So, we're hiring some excellent people which is exciting," he said. "Especially, when you can look around the office and see somebody you've wanted to work with for 15 years and now you're working with them. And that is going on throughout the business – we've opened up in Hong Kong, in Singapore, in Istanbul and our Madrid business is expanding and acquiring along the way which is producing fantastic growth for them. And then our US treaty business under Pete Chandler has had phenomenal growth and will continue to grow further, I'm sure."