Brightside Group reveals £10.3 million loss in latest results | Insurance Business UK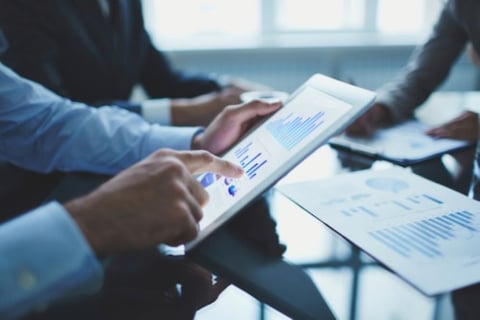 Brightside Group's 2018 results might reveal a loss, but there are shoots of optimism poking through the figures.
The group's EBITDA as a whole showed an increase to £5.6 million, up from £5.1 million in 2017. However, group revenue dropped by 14%, from £42.1 million in 2017 to £36.1 million in 2018. Group loss before tax remained flat year over year at £10.3 million.
According to a press release, the drop in group revenue is due to the 2017 restructuring of IQED, Brightside's medical reporting business. When its status was changed by MedCo from a Tier 1 to Tier 2 firm in 2017, the group's board decided that the right course of action was to reduce the group's dependency on a non-core line. IQED has now closed to new business.
Meanwhile, the pre-tax loss was due primarily to depreciation and amortisation, which accounted for a loss of £4.3 million, and set-up costs for Brightside's new MGA Kitsune, which accounted for £1.4 million of this loss. The biggest hit came from impairment charges, which were £7.3 million (up from 2017's £2.3 million) because of a goodwill writedown for IQED and a move to scale down GAP insurance.
Nonetheless, there was plenty of good news in Brightside's full-year results. For one, EBITDA for Brightside Insurance Services climbed by £3.15 million to £4.81 million, a marked improvement over 2017's results, when the broker reported EBITDA of £1.67 million. Gross written premium also went up to £106 million, while income (not including IQED) was up by 4% for the year.
"Our fundamentals are in good shape, evidenced by a strong uplift in policy count, which we have accelerated during 2019," said Brendan McCafferty, Brightside Group's CEO. "While our earnings at £5.6 million for 2018 are forecast to grow strongly in the medium term, 2019 EBITDA is likely to be flat as we account for our investment programme to drive growth."
The CEO underscored the 23% overall policy growth in 2018 for the broker's car, bike, and van books, and added that "accounting always lags performance improvements and will take time to catch up." On the commercial/SME book, Brightside saw its online policy count grow by 50% year on year.
In terms of the company's outlook, McCafferty highlighted the uncertainty present in the industry, pointing to the Ogden rate change, the review of the dual pricing model, and the FCA's announcement of a thematic review of distribution, which warned insurance companies that they must do more to protect customers from harm.
Read more: Dual pricing and why it is possible to treat customers fairly
"To thrive in uncertainty, a clear sense of purpose is vital, and our strategic aim is exactly the same as it was when I joined Brightside in 2018, namely scale to invest and grow, putting digital at the heart of the business, and a focus on niches," commented McCafferty. "We are now completing the final part of our plan to set the business on the path to sustained performance, but that is a precursor to what comes next with our new investment in Brightside."
That multi-million-pound investment programme will focus on three areas: pricing and analytics, Kitsune, and operational excellence.
"Already, 60% of our business is conducted online, but I want to accelerate our digital offer. This new investment will further improve profitability and service levels, both of which are key to achieving our strategy of building a successful niche, digital and scale business for the 2020s," stated McCafferty.
While the investment is primarily targeted at process improvements, its effects will be "to improve customers' interaction with Brightside at all levels, and make it easier for Brightside employees to do a great job each and every day," the CEO explained further.
As a result of ongoing investment, the group will continue to report one-off costs in 2019. Nonetheless, said McCafferty, "We are firmly focused on 2021, when I expect our report and accounts to fully reflect the results of our transformation into a successful 2020s broker."