Broker Network CEO exits – replacement named | Insurance Business UK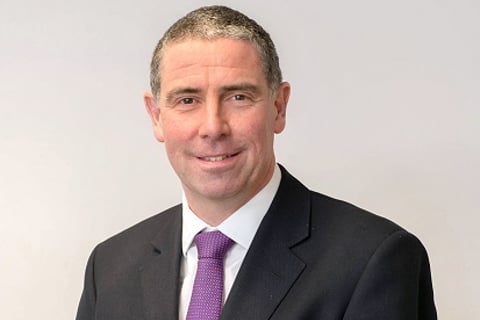 In news that is likely to take many by surprise, the charismatic CEO of Broker Network, the UK's largest and most long-established general insurance broker network, is to depart after four and a half years at the helm.
Broker Network issued a Press statement moments ago announcing the departure of Andy Fairchild (pictured) as CEO. Fairchild joined the network back in July 2014 and helped oversee its three-pillar strategy: members, products and partners.
"I am proud of the resurgence of Broker Network as one of the leading forces in UK independent broking," he said. "I would like to thank our members, partners, insurer partners and our people for their dedication and loyalty throughout.
"I would like to wish Broker Network every success in the future."
His replacement comes in the form of Des O'Connor, previously the network's chief commercial officer, a role he also held at Brightside Insurance, having also spent eight and a half years at AJ Gallagher.
"I am extremely proud to be given the opportunity to lead this unique business," said O'Connor. "The resilience and determination of independent brokers remains a driving force behind the UK general insurance market, one that has survived the disruption of recession, consolidation, the arrival of the aggregators, and of course customers increasingly looking for smarter, quicker, digital solutions. Building the Partner division has given me the opportunity to really understand the landscape of community broking and get to know our members.
"I do not underestimate the power that our collective voice has and very much look forward to building upon the excellent work Andy has undertaken to ensure our market-leading position. It is very much business as usual for us and we have a strong management team who will continue to focus on delivering for our members, partners and insurers."
Executive chairman Alex Alway also commented on Fairchild's departure, while also expressing his delight at being able to promote from within the group.
"Andy has played a vital role in the recalibration of the business over the past four years, following a refresh of our strategy and of course the creation of our Partner division. I know our members and staff will join me in thanking him for his passionate oversight of such an important chapter in the business."
"Appointing Des is the right step forward for the business," he added. "Des brings with him a deep understanding of the challenges our members face in a highly competitive, increasingly regulated environment. As is always the case, and as was highlighted at our National Conference in October, we work hand in hand with our members, partners and insurers to champion the role of the independent broking and provide a collective voice. I know Des will do a fantastic job in this next chapter of Broker Network."
You can relive our interview with Des O'Connor from BIBA here.