Brokers: Are you up to speed with your heritage clients? | Insurance Business UK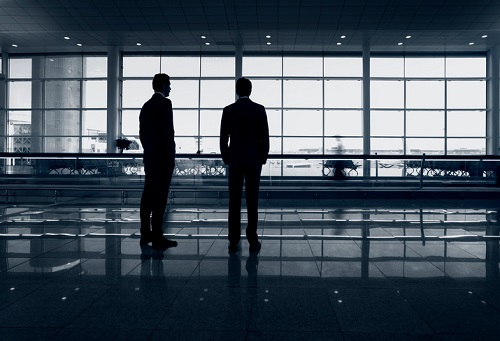 The needs of commercial heritage property owners are changing as businesses look to diversify and as technology and social media fuel emerging risks, according to
Ecclesiastical
.
The specialist heritage insurer announced the launch of three new products for the sector last week, which allow brokers to tailor cover to the specific needs of modern clients in a changing environment.
Many commercial heritage clients are now diversifying their business models, from opening restaurants and on-site shops to hiring out grounds for events and weddings – and it's crucial that brokers are aware of the full spectrum of their clients' activities in order to provide them with the right cover, according to the insurer.
"From the broker perspective, the broker really needs to understand their individual clients and to get close to them – to understand what they're doing and how they are diversifying," Faith Parish, heritage and education niche director at Ecclesiastical, told Insurance Business.
Despite the sector's somewhat traditional image, modern threats are emerging too – from social media to cyber.
"In the age of social media, we're certainly seeing reputation becoming very important for the sector, and anything that affects that can have a detrimental impact on clients' revenue potentially," Parish explained, adding that the new product suite will offer enhanced reputational risk cover, including PR crisis management costs and a PR crisis line.
The insurer also now offers cyber coverage, which Parish said is an increasingly important area for "anyone handling data."
But while there are a number of emerging risks to consider, business interruption cover remains a critical need for heritage clients, Parish warned. Due to its specialist nature, heritage properties can often take longer and cost more to restore should the insured suffer an incident, and can depend on issues such as access to skilled craftsmen.
"It's really important that brokers advise their clients properly on their indemnity period and their sum insured, and set the right one for the individual client, so that whatever their needs are in the event of a loss they are covered throughout whole period," Parish commented.
Business continuity is a "huge topic for the heritage industry generally," she said, adding that clients are often dealing with things that are irreplaceable or very difficult to restore.
"Being prepared for a big event like a fire or flood is really important for them," Parish added. "That's why working with a specialist insurer like Ecclesiastical is really important, because we can support them on all of those things."
Related stories:
Ecclesiastical unveils new specialist heritage products
Ecclesiastical bolsters art and underwriting team with new appointments