"Broking is the fun part" | Insurance Business UK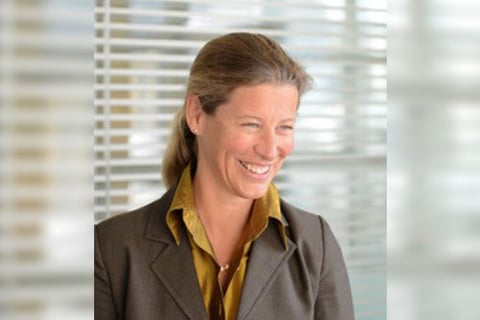 Like so many others in the insurance sector, managing director of Lonmart Insurance, Aqua Sanfelice di Monteforte (pictured), who operates within the specialist sphere of fine art and luxury goods insurance, got involved in the industry completely by chance.
It was through sheer luck, Sanfelice said, that she found her role within the sector. She was looking for experience abroad when a position at Willis came up for somebody junior who was multi-lingual. Though it was not specifically her love of art that led to her finding her career, Sanfelice said, it is what has kept her within this sector.
At the time she came to London, Sanfelice said, Willis was the probably the largest specialist in the art insurance sector and it was the perfect learning ground as she was involved from the offset in important meetings with high profile clients, due to her ability to translate.
Initially, she said, her role involved studying to pass tests and administrative duties which then became training and shadowing more senior members of the organisation.
Possibly the proudest moment of her career, Sanfelice said, was the day she successfully carried out her first renewal. This, she detailed, was an incredibly complex case involving an international Italian jeweller, for which she did an enormous amount of preparation and which was the first of many successful broking relationships throughout her career.
Sanfelice's key advice for young brokers starting out is to work hard and not take anything for granted. There is a differing level of expectation within some young people today, she said, which is perhaps a sign of the times but, in broking as with any role, you need to work hard and you need to have patience.
Now as managing director for Lonmart, Sanfelice's day to day tasks range from looking after existing clients to management activities, due to her position on the board of the company, to new business duties.
"I do less and less broking, unfortunately," she said, "which is the fun part."
When it comes to more complex lines, broking is still a people business, Sanfelice said. Art is complex, she identified, due to the high levels of risk involved with high-value objects which are small and easily portable.
"Insurance is very much trust-based," she said, "and it's very difficult to transfer trust through a machine."
In insurance, particularly in the art insurance sector, Sanfelice said, the first step to being a great broker is to build a network of trust and to be careful never to mislead your clients or the insurers you work with. The second step, she identified, is to stay close to your clients and to understand what they do.
"If you're not in insurance," she said, "you don't realise what's important about insurance and what information needs to come out. You really need a broker close to you who understands all the multi-facets of risk."
The areas of insurance in which Sanfelice specialises have a fascinating relationship with the external risk environment. When the stock market is not performing well, she said, there is a tendency to look at established art or Old Masters as an investment because it is resilient. With luxury goods this often works the other way, she said, but overall "when there is uncertainty, that is bad for everybody."
A central challenge facing this sector, Sanfelice identified, is the slight tendency towards protectionist policies in areas including customs, which is detrimental to the art world, which relies on collectors moving around the world for auctions, fairs and exhibitions.
Another challenge for the art insurance industry, Sanfelice believes, may come from the claims activity area which to date has been relatively benign. She outlined how in 2009, there were very few works of art insured for more than £100 million and now there are hundreds of thousands priced at this level.
"The niche nature of the art insurance industry is not really reflected in the pricing," she said. "So, if there were a few losses of that size, I think this pricing will be tested."
There are opportunities also for the sector, Sanfelice stated, including monetising the increasing requirement of clients for a more personalised, bespoke service.
Sanfelice identified how, even among her own clients, she can see increased demand for sustainability and environmentally conscious policies and how they are attracted to brokers who meet this demand. This, she believes, is reflective of a trend in society where people are more interested in real quality than simply a brand name.
"When I was a teen," she said, "it was all about the brand. Now you want a good pair of shoes… I feel we are moving in that direction to protect our planet. You don't want 600 pairs of shoes; you want one that works."