Business growth worries swirl among brokers ahead of GDPR | Insurance Business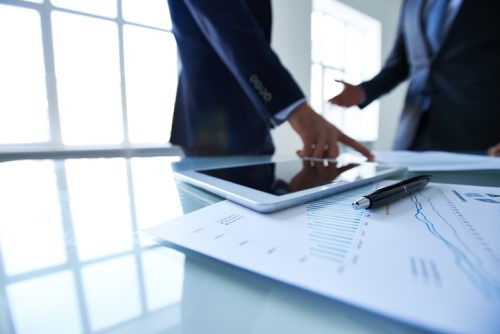 More than two-thirds of brokers feel the General Data Protection Regulation (GDPR) will not deliver any benefits to their business and 77% believe the new regulation will have a negative impact, new research from insurer Ecclesiastical reveals.
The survey of 200 brokers found that more than half feel they don't know enough about the impending regulation: only a third of brokers say they feel 'well informed' and just 5% believe they know everything they need to.

Search and compare product listings for Business Insurance from specialty market providers here
Business efficiency, profitability, growth and customer relationships were all identified as overall areas of concern for brokers – but smaller brokers in particular were "considerably more concerned" about the impact on growth compared to national brokers.
Smaller brokers say that a combination of the time needed to undertake the extra work to comply, the fact that there are still so many unknowns, and the frustration of clients having to discuss and give consent, will reduce opportunities for growth, according to Ecclesiastical.
Anecdotally, brokers have revealed that they feel "inundated" with new regulation and this is starting to impact on their businesses, Chris Withers, broker distribution director at the insurer, said.
"Putting clients' interests at the heart of their business models really resonates with the broker market. Both GDPR and IDD aim to provide greater protection and transparency to clients, which is something that brokers welcome," he continued.
"However, for brokers who believed the GDPR would have a negative impact on their business, the time and cost of implementing the regulatory changes were highlighted as the biggest issues… Complying with the new regulations is critical for brokers, but so is managing the needs of their clients and their business alongside these changes."
Given the concerns raised by the research – particularly around the time needed to implement the changes – it's vital that brokers plan as early as possible, Withers said.
In terms of first steps, businesses should take a "pragmatic" approach to look at the data they hold, the CEO and co-founder of data quality platform DQPro, told Insurance Business.
"You need to first work out what data is important to you, and why. The next step would be to understand where that data can go wrong, and then to apply a simple set of controls around that that you can monitor on a daily basis, to give you an idea of your data health," Nick Mair advised.
"Once you start to measure and monitor that, that's a great first step and you can build out from there – and you have an immediate level of basic confidence."
To help brokers prepare for the GDPR, Ecclesiastical has partnered with compliance regulatory and business consultancy RWA to provide more information on the changes as well as the implications for brokers and the wider industry.
Related stories:
How brokers should be preparing for the IDD - Ecclesiastical
European legislation "weighs heavily" on industry thinking