Calls for FCA to disclose potential conflict of interest in business interruption claims case | Insurance Business UK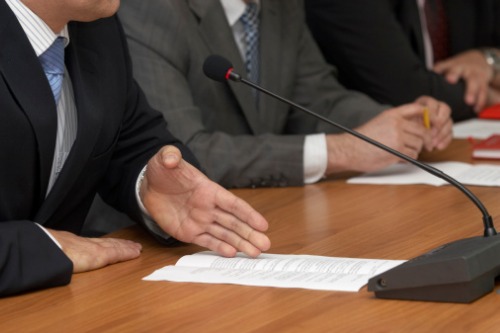 Mactavish is calling on the FCA's representation - Herbert Smith Freehills - to disclose whether it also represents any of the insurers or brokers who are subject to scrutiny as it believes that, if this is the case, conflicts of interest are very likely to arise.
The specialist outsourced insurance buyer and claims resolution expert has reviewed the insurance policies published by the Financial Conduct Authority as being subject to review by the court in light of failed business interruption claims due to COVID-19. It states that several of the policy wordings were drafted by brokers, not insurers and said that, given this, the regulator should carry out a deeper review of the role brokers have played.
The CEO of Mactavish, Bruce Hepburn said that for there to be complete confidence in this ruling, and in any future reviews of the sector, the FCA needs to be completely transparent about its processes, and how and why it chooses its partners.
"The insurance industry is riddled with conflicts between insurers, brokers and law firms," Hepburn said, "and the FCA needs to guarantee and demonstrate to beleaguered British businesses that its process is totally transparent and the potential for legal and commercial conflicts is minimised through active management.
"The FCA is currently working with Herbert Smith Freehills on its court case review of BI claims. We believe the law firm has close relationships with many insurers and/or brokers. It may have advised on the very wordings being tested by the court. In the spirit of transparency those insurers and brokers should agree that their identities should be disclosed to demonstrate there is no risk of any conflict of interest arising."
Mactavish also cited continuing concerns over the FCA's oversight of brokers – it believes its 2014 review of broker conflicts and its more recent review of payments from insurers to brokers "leaves many questions unanswered about whether the FCA has been properly regulating the broking sector."
Mactavish noted that insurance premiums are experiencing massive increases due to COVID-19 and that huge potential conflicts of interest exist for insurance brokers who derive up to 80% of their revenue from insurers. Based on its analysis of FCA data, Mactavish has estimated that potentially around one-quarter of this 80% is legitimate compensation with at least 60% of some broker income being both premium linked and based on services to insurers rather than policyholders. This is untenable as a market structure, it noted, as the pandemic has revealed, and results in brokers' success being aligned with that of insurers.