CEO lifts the lid on Tasker Insurance Group's facelift | Insurance Business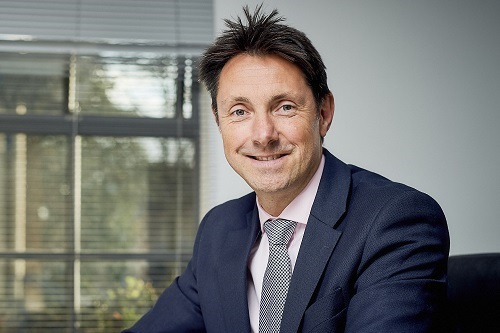 If you visit Tasker Insurance Group's website today, you'll find it sporting a new look. However, the firm's rebrand is more of a change in mindset than of visuals.
Chief executive Robert Organ (pictured), who assumed office just over a year ago, shared with Insurance Business how they have changed in the way they behave group-wide since he took on the top post.
"We now feel like and act as one business; previously we were too siloed in our thinking and approach," said the former Bluefin CEO. "It was no wonder that the market didn't understand what we were as a business; quite frankly I'm not sure that we did ourselves."
The intermediary group has a workforce of about 80 people, spread out across its retail broking business Tasker Insurance Brokers, Lloyd's broker Tasker & Partners, and managing general agent (MGA) Gresham Underwriting.
"We didn't appreciate what we were and what we could be either," Organ told Insurance Business. "The clarity that has come with us thinking and behaving as one business has helped us to focus on the important things, the things that will make the greatest difference to our people and our clients."
Prior to the rebrand, the broking boss had cited "not enough synergies and no real sense of group or family" within Tasker Insurance Group. He previously pointed to the lack of a "common external face," which in his view impacted trading relationships and opportunities.
Growth plans
Moving forward, the £40 million GWP (gross written premium) business is looking at expanding not only its specialisms but also its regional footprint in the UK.
"This year we are growing organically across the board which is great as we had a tougher year last year, which was a year of change and this will of course be reflected within the results," explained Organ. "The focus is on investing in the business and building for the future.
"We are not so focused on short-term profitability, more on sustainability and longer-term growth. That said, we are profitable and will only get more so over time."
As for acquisitions, the goal is to find like-minded businesses that will become part of the family. Tasker Insurance Group is backed by Alcuin Capital Partners, which invested in London-based MGA Lorega more than two years ago.
Citing the group's "insatiable" appetite for innovation and change, Organ said: "There is a lot we want to do, and we are getting on with it, which makes it a very exciting place to be."