CEO on her plans for new business venture | Insurance Business UK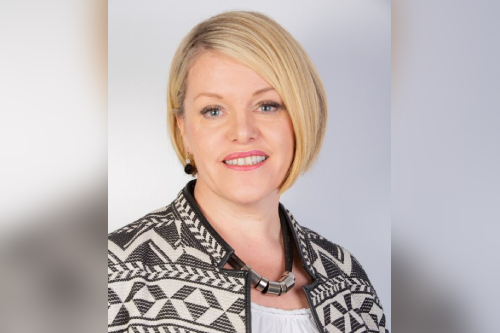 As the insurance industry's first innovation and creativity company for business practitioners, EDII is not short of ambitions or concrete plans on how to achieve them. EDII - which stands for Educate, Develop, Innovate, Inspire - was launched earlier this year by Caroline Bedford (pictured), who noted that her central aim for the firm was to make it the gold standard for creativity in business.
Read more: Senior insurance leaders weigh in on the joys of working in the tech space
Bedford, who has operated in the specialty insurance sector for her whole career, said that she strongly believes that there is a responsibility that comes with privilege. This is the driving force behind the innovation-led firm, she said, as it looks to assist companies that are struggling to build a culture that allows their business talent to upskill. EDII looks to address the full variety of development needs of market practitioners - including underwriters, brokers and claims adjusters.
"I feel now with what EDII can do and what my team can do, we're in a position to really be able to bring other people into the fold and to offer that opportunity, offer that foot in the door for people who have struggled to even push that door open at any previous times. So, I think it is really incumbent on us to do that," she said. "But it's twofold because I think we'd be doing a disservice for existing market practitioners if we allowed them to continue in a bubble, because that's not how the world's working now."
One thing that has become really clear to Bedford over the course of the last 30 years or so, she said, is that enacting true change takes time. Going in with a 'bull in a china shop' approach will simply not succeed, as people need time and patience and empathy with the challenges they face when making strategic or operational changes. EDII works on a strong understanding of exactly who they are working with and determining from that what approach is most likely to succeed.
"So, we create a comfort zone," she said. "And often, when it comes to creativity, people feel they have to take people out of their comfort zones which I disagree with. I think, 'yes', we absolutely should expose people to new things but, for many people, if they're put in a situation that makes them feel anxious or fearful, then you're not going to get the best out of them. So, I want to create that comfort zone while also exposing people to different thoughts gradually."
EDII recently entered a partnership with London Works, part of the East London Business Alliance (ELBA), to drive diversity, inclusion, equality and retention in the insurance industry. The ELBA partnership enables individuals from under-represented sectors to participate in EDII's Digital Minds programme, increasing their opportunities for career development in the insurance industry.
Read more: Industry initiative to improve diversity & inclusion in London market
Bedford noted that, through such partnerships, the firm is able to bring people together consistently over a period of time. Digital Minds is a 12-month programme, and, from her experience, a decent amount of time is required to bring people together. Everybody has had colleagues and people they've worked with over the years where their initial meeting was not positive, she said, and the assumption is often that there will be no meeting of minds.
"And then, gradually, you start to warm towards people, and you understand their value and where they're coming from and their drivers," she said. "And that's what happens with Digital Minds. In the past, we've brought together people of very different roles because the industry is not a homogenous mass. It's a collection of very different individuals.
"We've always brought together people who didn't realise they had any commonality at all, but now we're bringing that external perspective in from people who can't rely on family members to give them work experience, or whose CVs might not demonstrate that they fit a profile that some talent and hiring teams are looking for."
What EDII is looking to do is bring in people who can add another layer to the programme by sharing their knowledge and their experiences, and by providing fresh input into themes that remain incredibly relevant – from diversity, equity and inclusion, to innovation, and to professional development.
"You don't have to be in insurance to know about environmental change," she said, "you don't have to be in insurance to care about sustainability. And all of these things are things that are impacting the market - so by bringing people in from outside our usual circle and mixing within the circle, what you get is a recipe for something that is such a force for good and something that can be embedded and sustained."