CEO says compulsory cyber insurance is impossible to implement | Insurance Business UK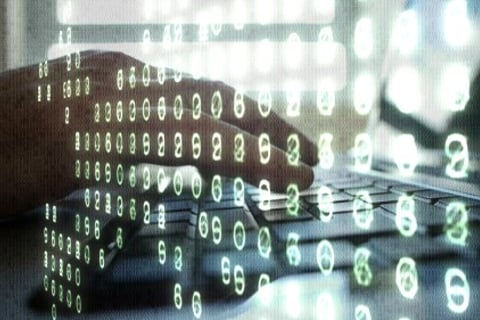 CEO of Airmic John Hurrell has said the cyber insurance industry is moving fast, but not quickly enough to keep up with the needs of businesses.
Speaking to
Insurance Business UK
ahead of Airmic's annual conference, Hurrell said cyber security is weighing heavily on the minds of the organisation's members as they become increasingly exposed to risks such as data breaches and business interruptions.
"Many organisations are realising they are either there now, or they will be very, very shortly with their current level of investment in technology or increasing level of dependency," he said.
After conducting a survey of its members, Airmic found the three threats causing businesses the most worry are: cyber risks causing business interruption, cyber risks causing loss or theft of personal data and their business's reputation. The survey also found half of the respondents lacked cyber insurance, and less than 20 per cent have a high level of confidence in their organisation's ability to manage these risks.
Cyber security is a massive field, with business needing to train staff, scan for threats and plan for scenarios as well as maintain the security of their systems.
Hurrell said while many partial solutions exist, such as antivirus programs, staff training and insurance policies, the market is lacking a single product that covers everything.
"As far as I'm aware, I haven't seen any suppliers in the marketplace who provide an integrated solution," he said.
Hurrell said this is where insurers can make up ground.
"Certainly the cyber market in the insurance industry is moving faster that I can ever remember any product moving in my career, which goes back over 40 years. However, the real world is actually moving faster, so it's quite difficult for insurers to catch up to the level of integration. It's not just systems, it's not just accounting and records and CRM systems and processing, its fully integrated systems. That's why I think insurers are struggling to really understand the risk, and that's why I think we're seeing insurers and some brokers hiring people from the IT industry to help them get a better understanding of what the risks might be and how they manage those risks."
Hurrell also said any form of compulsory cyber insurance would be impossible to implement. Given how massive cyber is and how quickly it is changing, trying to set any kind of limits on the scheme would be very difficult.
If Britain stays within the European Union however, proposed EU data breach requirements may accelerate the market.
"I think that will focus many organisations minds on how they protect their organisations from data breach, and at the same time probably will improve the supply side in terms of risk management. This will create a market which will then create a supply side, which will develop the insurance industry faster – it will be a kick-up the backside for all parts of the industry, including buyers as well."
RELATED LINKS:
Swiss Re unveils advanced cyber risk protection insurance product in the UK
Brokerage Luker Rowe gets Cyber Essentials accreditation