Chancellor Rishi Sunak makes "unprecedented" move amid coronavirus pandemic | Insurance Business UK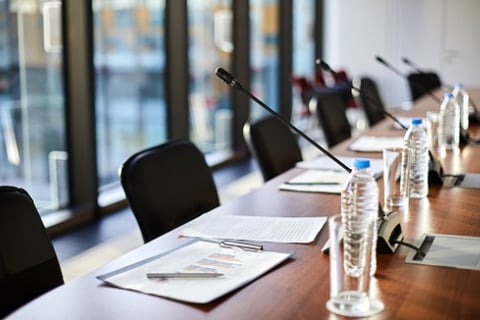 "I said whatever it takes –and I meant it."
Those were the words of Chancellor Rishi Sunak yesterday (March 17) when the financial minister announced an "unprecedented" package of government-backed and guaranteed loans aimed at supporting businesses impacted by the coronavirus pandemic.
In his speech, Sunak stated: "I am making available an initial £330 billion of guarantees – equivalent to 15% of our GDP. That means any business who needs access to cash to pay their rent, the salaries, suppliers, or purchase stock, will be able to access a government-backed loan, on attractive terms.
"And if demand is greater than the initial £330 billion I'm making available today, I will go further and provide as much capacity as required."
For bigger companies, a new lending facility will be made available to provide low-cost and easily accessible commercial paper while SMEs will be supported by extending the business interruption loan scheme unveiled at the 2020 Budget. It will offer loans of up to £5 million, instead of £1.2 million originally, with no interest due for the first six months.
The Chancellor also pointed to the need to assist businesses when it comes to their cashflow and fixed costs and also cited the role of insurance.
"Following the changed medical advice yesterday, there are concerns about the impact on pubs, clubs, theatres, and other hospitality, leisure, and retail venues," he noted. "Let me confirm that, for those businesses which do have a policy that covers pandemics, the government's action is sufficient and will allow businesses to make an insurance claim against their policy.
"But many of those businesses don't have insurance – so we will go further."
At last week's Budget, it was announced that retail, hospitality, and leisure firms with a rateable value of less than £51,000 will be paying no business rates this year. Yesterday, Sunak said an additional cash grant of up to £25,000 per business will be provided.
"Additionally, I also am today extending the business rates holiday to all businesses in those sectors, irrespective of their rateable value," the Chancellor went on to say.
"That means every single shop, pub, theatre, music venue, restaurant – and any other business in the retail, hospitality, or leisure sector – will pay no business rates whatsoever for 12 months, and if they have a rateable value of less than £51,000, they can now get a cash grant as well."
In response, the Association of British Insurers (ABI) commented: "The Chancellor's statement today is consistent with our statement this morning where we said in the event businesses have the right cover, this type of notification could help make a claim. But, as the Chancellor acknowledged, the vast majority won't have purchased extended cover and this remains unchanged."
In an earlier update, the ABI clarified that standard business interruption cover does not include forced closure by authorities while at the same time stressing that irrespective of whether or not the government orders closure of a business, the majority of firms won't have bought cover that will allow them to be compensated for their operations being halted by the coronavirus.
"A small minority of typically larger firms might have purchased an extension to their cover for closure due to any infectious disease," explained the trade body. "In this instance an enforced closure could help them make the claim, but this will depend on the precise nature of the cover they have purchased, so they should check with their insurer or broker to see if they are covered."
Commercial insurance procurement and dispute resolution expert Mactavish, while fully supporting the government's initiative, has something else in mind in terms of protecting the economy. Mactavish believes introducing coronavirus-related emergency measures to support insurers should be considered.
Among the suggestions are temporarily suspending the Insurance Premium Tax and loosening the government's capital requirements on insurers.
"The losses insurers have incurred on their investments in recent weeks could lead to them increasing the premiums they charge dramatically, insurers pulling out of sectors and classes of business, and an increase in claims being rejected along with payment of settlements being slowed down," said Mactavish chief executive Bruce Hepburn. "All of which will worsen an already severe, expected recession.
"The government, insurers, brokers, business trade bodies, and other relevant parties need to enter into a dialogue about possibly introducing a series of measures to address this issue and to ensure that insurers can continue to provide cover but at a rate clients can afford. Without insurance, businesses cannot operate, so it is the lifeblood of the economy."
Meanwhile the 700,000 of the country's smallest businesses, which were previously promised £3,000 cash grants, are now eligible to receive £10,000. In the coming days, the Chancellor will also be discussing with Secretary of State for Transport Grant Shapps about a potential support package for airlines and airports.