CII chair loses invitation to annual dinner amid controversy | Insurance Business UK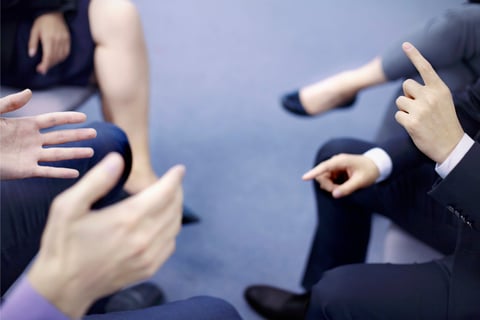 The Insurance Institute of Shropshire and Mid Wales (IISMW) is distancing itself from the ongoing feud between the Chartered Insurance Institute (CII) and the Personal Finance Society (PFS), rescinding IISMW's invitation to CII chair Helen Phillips to attend the local institute's annual dinner in February, Insurance Business can reveal.
In an email seen by Insurance Business, IISMW president Tony Granger informed CII regional engagement administrator Laura Wharfe of the decision not to have a representative from the wider body at the event taking place on February 17.
"In light of the public controversy and significant backlash from the members and wider market, the Council feel it would be inappropriate for Helen Phillips to be a guest of honour at our annual dinner," wrote Granger. "The dinner is an opportunity to bring together like-minded professionals to celebrate achievements in professional standards and the raising of public confidence and trust in our profession.
"The CII's current actions have brought the profession into disrepute and until the current debacle caused by the CII is resolved, we cannot accept a CII representative without fear of inciting anger from members or inferring support by the Council of the CII's actions. This is not directed personally at Helen Phillips but is a CII matter."
Earlier this month, Caroline Stuart resigned as PFS president while expressing her disgust at "the way the CII has behaved," including the broader group's recent move to "equalise" the board at its subsidiary. The latest developments have been described by the PFS camp as a coup by its parent – a notion denied by the CII.
Phillips previously asserted that they were "left with no choice" but to address supposed governance failings by the PFS. Stuart and member directors of the PFS, however, "completely and strongly" refute all allegations in respect of such shortcomings.