Editorial: Don't let CII-PFS rift sour insurance and adviser relations | Insurance Business UK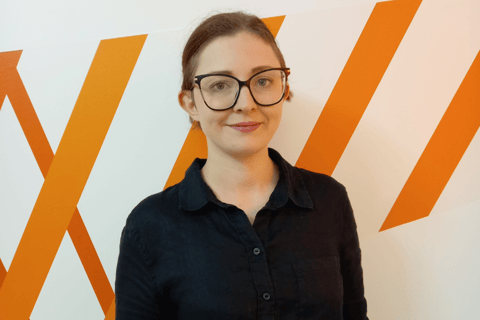 Blistering allegations have been made about the CII Group in a recent rift with the PFS (and vice versa), but these should not be seen as an attack on the insurance profession or grassroots CII members.
If you haven't been following the long-simmering tensions between the connected organisations amid a barrage of chartered financial planner updates and LinkedIn posts, you may well be scratching your head and asking, 'what is the PFS and what does it have to do with the CII?' – or indeed, 'what does the PFS have to do with me?'.
If so, take solace in the knowledge that you probably aren't alone. Day to day, the PFS likely holds little relevance to most insurance professionals going about their jobs.
However, the financial planning equivalent of the CII's insurance arm, or the PFS, is an integral (particularly according to its members – and the group), and on paper profitable, part of the CII— and an increasingly acrimonious split that has been unfolding in real time has seen some very serious accusations levelled against the CII by some of its senior members.
Tensions have been simmering for years, including over exam difficulties, alleged deregistration attempts, and the removal of the PFS CEO role (since reinstated).
What's gone wrong at the CII and PFS?
More recently, in the run up to Christmas, a CII attempt to parachute members on to the PFS board resulted in uproar.
Since then, we have seen PFS president Caroline Stuart exit, citing health and stress pressures and alleged bullying tactics (hopefully the CII is keeping its own mental wellbeing standards guidance close); calls for an exceptional general meeting (EGM); and a flurry of inflammatory accusations – not entirely new – that the CII is engaging in a money grabbing exercise in a bid to raid PFS coffers after alleged mismanagement of its own funds (as ever, the logic behind the CII's 2016 sale of "not fit for future purpose" Aldermanbury has continued to feature in allegations).
This makes for terrible reading.

If you are a UK financial services practitioner affiliated with CII / PFS please do read this.

Please do not shrug this off. https://t.co/5cE8S4crhm

— Stevie McCallum (@steviemccallum) January 6, 2023
For the CII's part, the organisation has refuted allegations and accused the PFS of significant governance failures, which it has said is why a board influx had to happen. It has set out that it made repeated attempts to get PFS leadership to address these concerns, and has also claimed that PFS finances aren't as rosy as they look on paper due to unpaid group costs.
PFS members allege "cynical, disingenuous, and autocratic takeover" bid
At stake in the latest plummeting of relations (and dissent has been growing for some time), at least as vocal PFS members see it, is the financial state of their membership body, which has of late proved more profitable than its loss-making CII counterpart.
The board move, then, was seen by these members as a coup attempt, though the CII has denied that it has plans to deregister the organisation.
For the CII's part, it has said it had to act on issues found at the PFS and maintained it intended no ill will by springing a 30-day deadline board consultation on members days before many people were planning to enjoy a break and tuck into their Christmas turkeys.
PFS members target EGM
PFS members will now look to force an exceptional general meeting (EGM) to air their views – and while both sides seem to agree that change needs to happen, they remain at loggerheads on what this should look like.
My email to @CIIGroup chair Helen Philliips, following her press release. pic.twitter.com/8HoPBtgdPR

— Alasdair Walker (@financialwalker) January 5, 2023
Whether the PFS can drum up 2,000 of its 40,000 members to force an EGM remains to be seen and will serve as a litmus test for member disquiet versus apathy; the CII only managed to pick up 1,149 responses from its entire 125,000 or so strong membership base when it ran a 2021 consultation meant to give professionals a say on its future model.
How does insurance fit in?
Chartered insurance professionals should be hoping for as speedy a resolution as possible if the reputational and disruptive impact on the group itself is to be minimised.
But for now, the bickering and pressure seems set to continue – and insurance professionals who do wade in on the feud would do well to take note that PFS wranglings do not appear to be an attack on the insurance profession, rather the professionalism of their chartered body.
Engaged PFS and CII members have a lot in common, and historically there has been a sense of mutual respect where crossover has occurred.
Many core PFS members care strongly about the future of their profession. This is reminiscent of the pride, and dedication, with which many locally and nationally involved CII insurance advocates view their own work within the group.
Some CII members have also aired concerns. Two CII former vice presidents spearheaded a failed attempt to push through an audit of the group, losing in a vote for the emergency motion, at its latest AGM.
I'm not going to argue that the PFS is right and the CII is wrong, or vice versa, because there simply isn't enough verifiable information yet.
If there is no true malice on either side, being pragmatic and without laying blame, then surely an independent audit would be exactly the type of 'myth busting' option that would at least go some way in setting out the facts on the table.