CII teams up with GCU to bring in more Scottish insurance professionals | Insurance Business UK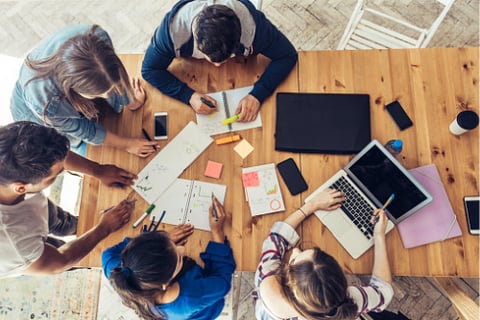 The Chartered Insurance Institute (CII) and Glasgow Caledonian University (GCU) have partnered to help the university's students kickstart their careers in the insurance and financial advice industries.
Previously, both undergraduate and postgraduate risk programmes have been granted accreditation against CII's Learning Qualifications framework. As a result of new partnership, GCU undergraduate and postgraduate students are now eligible to gain a CII qualification at a discounted rate.
The students will be able to take additional CII units at roughly a third of the amount charged to insurance and financial advice professionals. Students who are taking up CII qualification will become CII members for the duration of their studies.
This, the CII said, will give students access to local institute networking events, mentoring schemes and career support.
"Our Scottish corporate customers want fresh talent, which is why we work with local universities to help students in the region gain the skills, knowledge and behaviours they require to access a career in the insurance profession," said Sian Fisher, CEO of the Chartered Insurance Institute. "We are delighted to work with one of our longstanding partners in the region, Glasgow Caledonian University (Glasgow), to innovate and develop their offering to attract more fresh talent to the profession."
GCU is the latest among several British universities that have partnered with the CII to provide students with a pathway into the insurance industry.
Other universities include the University of East Anglia, Coventry University, Blackburn College, Manchester Metropolitan and the University of Gloucestershire.
"As a council member of the Insurance and Actuarial Society of Glasgow, I recognise this is a great opportunity for our students to gain a qualification from the CII, alongside their GCU degree, that will help them access a rewarding career helping improve consumer's financial resilience and wellbeing, which aligns with GCU's 'Common Good' mission," said Dr Patrick Ring, reader in financial services in GCU's department of accounting and risk.