Cold calls ban takes effect in the UK | Insurance Business UK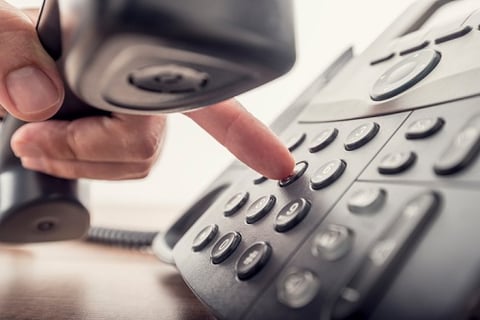 Remember that claims firm which was slapped with a £250,000 fine after making over 15 million nuisance calls about payment protection insurance (PPI)? Now, with a ban in place, rogue companies could face penalties of up to half a million pounds.
In an announcement published over the weekend, the government said new powers have come into force – giving consumers the choice to opt in to receive cold calls which offer to settle personal injury or PPI claims. Such calls will be banned if the claimant has not opted in.
"Previously people had to opt out of receiving such calls by registering with the free Telephone Preference Service or withdraw their consent while on the call," read the notice. "However, the new powers will force the caller to make the necessary checks to make sure they have the recipient's consent before calling."
Those found breaching the rules could be fined as much as £500,000 by the Information Commissioner's Office (ICO).
Calling the development a "step closer to ending the menace of nuisance calls," Minister for Digital Margot James commented: "Our new laws mean people will now have to give consent to receive calls and have the power to choose where they seek compensation for personal injury claims or mis-sold payment protection insurance.
"This is a big boost for the Information Commissioner's Office and will help them crack down on the cold call sharks."
Andy Curry, enforcement group manager at the ICO, said this Privacy and Electronic Communications Regulations amendment will increase their ability to take action against those who "deliberately flout the law and cause real upset and harm."
Individuals will be able to opt in by consenting to be contacted by claims companies when enquiring about settling a claim or when seeking claims advice.