Coronavirus: Business interruption coverage explained | Insurance Business UK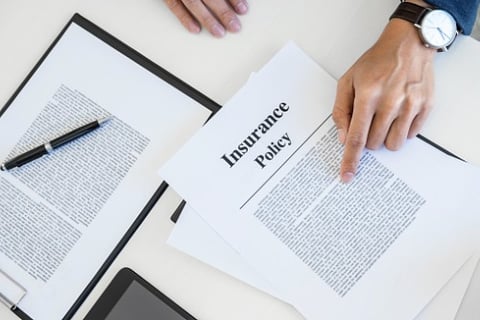 "Recent coverage in the media has suggested that insurance policies will operate should the government force closure of the premises. Unfortunately, this is not the case for most businesses."
Those were the words of Scottish broker Kidd Insurance when it published guidance aimed at answering the big 'Am I covered?' question amid the coronavirus pandemic and confusion. Setting the record straight, the Bathgate-based business stressed that it all boils down to an insurance policy's wordings and conditions.
"Business interruption insurance covers businesses for a loss of income during periods when they cannot carry out business as usual due to an insured event (such as fire or flood)," noted Kidd Insurance. "It aims to put you back in the same trading position it was in before the event occurred.
"BI cover will usually only be triggered where property damage has occurred which is unlikely to be relevant in these circumstances. Some policies may be extended to cover instances of interruption that are not a consequence of physical damage, but the availability of cover will be entirely dependent on specific policy wordings."
The Association of British Insurers (ABI) itself has conceded to the fact that "only a very small minority" of companies – usually the bigger ones – purchase any form of cover that spans local closure due to an infectious disease. "An even smaller number will have cover enabling them to potentially claim on their insurance for the presence or impact of the coronavirus pandemic," added an ABI spokesperson.
This assertion is consistent with what Kidd Insurance, an appointed representative of Momentum Broker Solutions, is saying. According to the company, coverage as a result of COVID-19 is likely to be a rarity.
"The UK government has declared that COVID-19 is a notifiable disease, but it does not mean that coronavirus-related losses will be covered under the business interruption extension," stated the brokerage, which pointed out that COVID-19 wouldn't have fallen under the specified diseases extension either.
A similar clarification was previously offered by Staffordshire broker Prizm Solutions, which has seen a surge in client enquiries related to coronavirus coverage.
Prizm explained: "Under most standard insurance contracts, there is no cover under the specified diseases extension as COVID-19 is not one of the specified diseases that are covered. A few insurance policies do cover 'unspecified notifiable diseases' but these are the exception and you will have had to effectively close your premises and have suffered an economic loss in order to make a successful claim."
As for non-damage denial of access, Kidd Insurance said businesses may be able to make a claim under this extension if a commercial operation is cordoned off or is told to close by a local authority. However, it noted that "a lot of policies require there to be an outbreak at the business premises or within a specified proximity (e.g. 10-mile radius) of the business premises."
In any case, as is the advice of the ABI, always check with the insurer or broker to confirm the type of coverage in place.