Customers are demanding more in the event of a loss, says Cunningham Lindsey | Insurance Business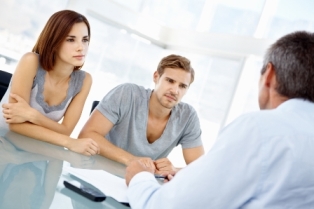 Clients – be they big or small – are increasingly demanding a fast turnaround, as well as ease of process when it comes to claiming on their insurance, according to loss adjusters Cunningham Lindsey.
"When the worst happens, customers expect a rapid response by their insurers and loss adjusters.
Whether the loss involves a large corporate client, an SME business or a domestic customer, an immediate response by professionals who can quickly understand the customer's predicament is expected," Neil Gibson, loss adjusting services director for the firm, told Insurance Business.
Many customers are unprepared for when the worst happens, which means insurers and loss adjusters must be able to guide them through the process of making a claim – and developing processes to quickly validate claims and provide funds to facilitate repair, replacement or mitigation activity are key to success, he continued.
"This means insurers and loss adjusters working together to ensure alignment of strategy and process when it comes to pre-incident planning," Gibson commented. "Putting in place rapid reporting arrangements and placing more authority in claims teams and loss adjusters ensures that people who respond to the claim are empowered to make key decisions.
"The ability to make early interim payments or early confirmation of indemnification can make a critical difference in helping a business recover from a loss, and the market is always adapting to ensure these aspects receive priority attention."
Alongside heightened expectations from customers, greater complexity in insured losses means adjusters are increasingly having to innovate to keep up – that was the finding of Cunningham Lindsey's annual
report released last week.
"Emerging risks such as cyber and global digitalisation are two of the challenges facing adjusting firms," Gibson said, pointing to the growing demand for insurance against a cyber-attack and the "essential" need for the skills to investigate and manage such a loss. "This might include specialist forensic engineering or public relations capability to guide a business through the aftermath of a cyber incident."
But the digitalisation of processes is also creating uncertainty over the future for adjusting firms, he went on to say. If human error is increasingly removed from processes through automation, what becomes decreasingly clear is what skills will be necessary to handle a claim in 10 years' time.
Related stories:
Adjusters seek innovative ways to manage claims amid greater complexity
Police issue warning about fake social media insurance brokers