Davies Group reports "great set of results" | Insurance Business UK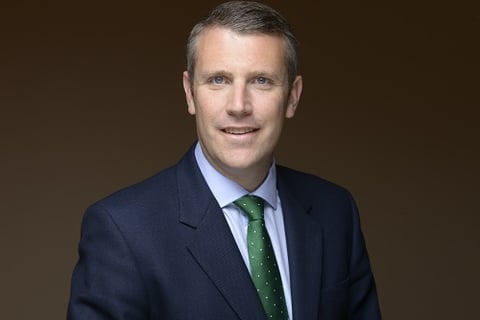 A 47% growth in EBITDA (earnings before interest, taxes, depreciation, and amortisation) to £15.4 million, as well as a 41% increase in revenue to £77.7 million – that's what Davies Group enjoyed in the year ended June 30, 2018.
Davies, which has streamlined its operating structure, cited significant investment in technology and digital transformation among the factors which led to the gains. New account wins and targeted acquisitions also contributed.
"I am very proud of our team across Davies," commented group chief executive Dan Saulter (pictured). "Once again they have delivered a great set of results, set alongside our significant investment for the future, and a deeper set of capabilities and solutions for our clients.
"Beyond the numbers, we have created a platform that can continue to thrive. Through our 'Davies Incentive Plan' we have introduced employee ownership, enabling our people to share in our long-term success. Through our 'Disruptive Thinking' lab we are capturing innovative ideas from our people, helping our clients to improve service, grow and win, as well as creating career opportunities for our teams."
With a workforce of 1,400 people and bases in the UK, Ireland, and Bermuda, Davies provides claims solutions, insurance services, and customer solutions. It has acquired CMSL, Ambant, ServiceTick, TLSS, and R&Q's insurance services business.