DeadHappy faces backlash over "despicable" advert featuring serial killer | Insurance Business UK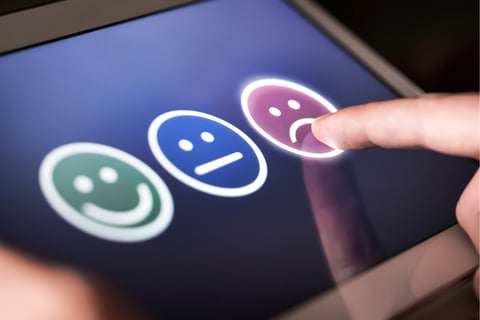 Convicted serial killer Harold Shipman, who took his own life in 2004 while serving his life sentence in Wakefield, was recently the 'face' of life insurance intermediary DeadHappy, with his image featured in a social media advert that has been described as despicable and "simply wrong".
The Facebook ad does not mention the name of the late British murderer, who also worked as a general practitioner, but has the words "life insurance – because you never know who your doctor might be" next to a photo of Shipman's.
In 2019, the ASA (Advertising Standards Authority) ruled against DeadHappy (formally known as Dead Happy Ltd) over an advert that was deemed offensive for having "trivialised the issue of suicide" and told the intermediary to ensure that any life insurance ad it released in the future was responsible and not likely to cause serious offence.
With the serial killer advert, however, DeadHappy is looking set to be a repeat offender. One commenter called the promotional material insensitive, unemotional, and simply wrong. Meanwhile, for someone who claims to be a relative of one of Shipman's victims, the ad is despicable and unacceptable.
@deadhappy

As someone whose relative was murdered by Harold Shipman, your latest advert utilising his image is despicable and unacceptable.

I hope you enjoy yet another judgement from @ASA_UK and change your practices.

— Tim Hill (@TimboFoggins) January 23, 2023
DeadHappy might also hear soon from the Financial Conduct Authority (FCA). According to a report by The Telegraph, Cura managing director Kathryn Knowles is bringing the ad to the FCA's attention.
"I just don't see how anyone in their right mind could have thought this was the right thing to do," Knowles was quoted by the publication as saying. "People within our industry are appalled, absolutely appalled."
Set up in 2013 by Andy Knott, DeadHappy is known for 'Deathwishes' – a feature of the coverage it offers that allows policyholders to specify how they wish their payouts to be spent, e.g. on mortgage payments, funeral costs, someone's education, etc.
On its website, DeadHappy lists Covéa Life Limited as its capacity provider.
When contacted by Insurance Business, the insurer clarified: "Covéa no longer underwrites new business for DeadHappy; it has moved to Shepherds Friendly."
Shepherds Friendly, a mutual, has not responded to a request for comment as of this writing. Insurance Business has also reached out to Knott.
UPDATE
A spokesperson from Shepherds Friendly told Insurance Business: "We have expressed our view to DeadHappy that the advert distributed on social media on Monday (January 23) featuring Harold Shipman was distasteful and inappropriate. We are committed to our values, and this does not align with them. We asked DeadHappy to remove the advert immediately and are currently investigating this matter further."
What do you think of the use of the serial killer's image in a life insurance ad? Share in the comments below.