'Please die responsibly,' says DeadHappy in new ad campaign | Insurance Business UK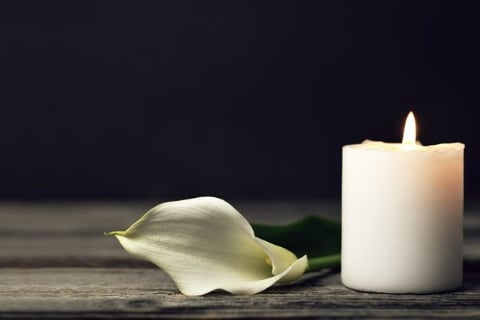 In order to make life insurance fun, UK-based life insurance provider DeadHappy is launching a new brand advertising campaign with two new ads.
DeadHappy is an insurtech that sells digital pay-as-you-go life insurance, with prices from £1 per month. Applicants only have to answer four questions to set up pay-as-you-go life insurance.
The insurer's new campaign is built around the slogan "Please Die Responsibly," which aims to encourage consumers to make their "Deathwishes" – DeadHappy's unique selling proposition – with the insurer. These Deathwishes can include sending their ashes into the far edges of space; paying off a mortgage; gifting their mates with a trip to Vegas; or even paying for someone's tattoo. No matter the Deathwish, DeadHappy can integrate it into a life insurance policy, the campaign touts.
The first ad, which will air on stations such as Channel 4 and Sky TV, will depict various sample Deathwishes on-screen, such as a "Viking funeral with a truck load of fireworks."
Meanwhile, the second ad will depict DeadHappy's two cartoon personalities, "Mick and Tel," as they ponder on their mortality by choosing between watching a DeadHappy ad or a reality TV show. This ad was created by Jonny Lang Studios for DeadHappy.
The insurer's first new TV ad will start airing this week, with the second one debuting on September 01, 2021.
"We've seen incredible growth over the past year, driven by consumers getting fed up with the long-winded and laborious way the life insurance sector works and seeking out easier, hassle-free ways of doing it," said DeadHappy head of brand Ed Edwards. "Why is life insurance typically so boring? It's a part of life – it should at least be interesting to plan."
Edwards also commented that – in the first place – life insurance is something that should be planned.
"The one certainty in life is that we're all going to die. We know that asking people to 'please die responsibly' may shock or surprise some consumers, but it really is time life insurance is pushed front of mind," the head of brand said. "There's a £2.4 trillion protection gap in the UK made of 8.5 million individuals who don't have protection."