Direct Line Group issues Q3 trading update | Insurance Business UK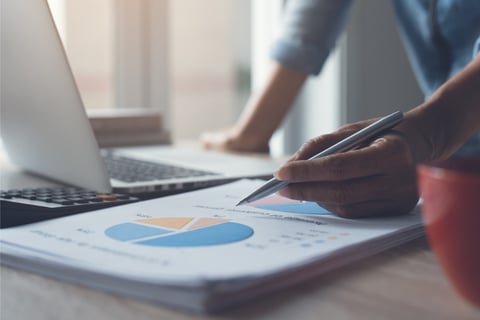 Direct Line Insurance Group Plc (Direct Line Group or DLG) has released its trading update for the quarter ended September 30, outlining the company's adjusted gross written premium (GWP) for the period.
In Q3 2022, DLG's adjusted GWP amounted to £807.2 million, which is 5.8% lower compared to the corresponding sum last year. Of the latest quarterly total, £383.8 million came from motor; £139 million from home; £110 million from rescue and other personal lines; and £174.4 million from commercial.
The adjusted GWP figures represent a 13% decline for motor; 10.3% decrease for home; 1.9% increase for rescue and other personal lines; and 13.7% rise for commercial.
For the first nine months of the year, the group's adjusted GWP slid 3.5% to £2.3 billion.
"Adjusted gross written premium includes the impact of a contractual change to Green Flag Rescue premium such that a portion of income that was previously included in gross written premium is now included in service fees," said DLG. "The measure supports comparability with prior period gross written premium. This measure was introduced with effect from January 1, 2022."
Meanwhile, the company highlighted that it continues to make progress on improving DLG's efficiency. Additionally, the insurer has reduced its exposure to credit risk in the firm's investment portfolio.
"Trading across the group was broadly in line with our expectations given the challenging market backdrops in motor and home, while we continued to deliver strong growth in commercial," noted chief executive Penny James.
"The pricing actions we have taken to restore margins in motor led to a reduction in new business sales; however, we were encouraged to see this improve steadily across the quarter as the market hardened. Having restored our motor targeted written loss ratios, based on our claims assumptions, we maintained these throughout Q3, with inflation developing in line with our expectations."
The CEO added: "We continued to work on the actions we set out at our H1 results to restore the resilience of our balance sheet, including reducing our exposure to credit risk in our investment portfolio, reducing costs, and considering the use of strategic reinsurance. We have also made good strategic progress with the deployment of further pricing capability in motor."
In this quarter, James said, DLG not only will launch a new product for customers challenged by the cost-of-living crisis but will also start rolling out more advanced digital claims capability.