Diversity means better performance, says Aon's UK CEO | Insurance Business UK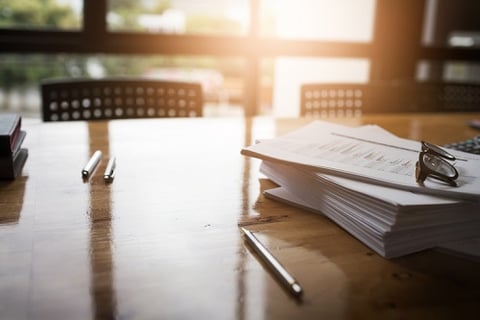 There's never been a better time to discuss diversity in the insurance industry. Last week, the fourth annual Dive In Festival saw the London market get together for a series of events in which those at the top of the industry continued to hammer home the message – that the time for diversity is now.
But while we are making strides towards a more inclusive workforce, in the UK industry there is a lot more work to do when it comes to making the top echelon of insurance reflect its customer base.
This month, Insurance Business will host its first event focused on the key challenges faced by women in the UK insurance sector. The Women in Insurance Summit will be held in London and will bring together some of the most successful women in the industry, including Zurich UK CEO Tulsi Naidu, chief executive of the Chartered Insurance Institute Sian Fisher, Chubb's head of diversity and inclusion for Europe Eurasia and Africa, Louisa Lombardo, and Nick Frankland, UK CEO of Aon Benfield.
According to Frankland, while we have long been aware of the benefits of creating a diverse and inclusive business, data and analysis is now starting to show what we have inherently known – that those companies embracing diversity in gender and ethnicity are more likely to outperform.
"A diverse workforce leads to diversity of thought, and in (re)insurance, given the changing demographics of our client-base, diversity of thought is particularly important in driving innovation," Frankland told Insurance Business.
Historically, the UK insurance industry has tended to recruit people from specific backgrounds and universities for graduate schemes, but there is now a significant focus on apprenticeships and the development of programmes that allow a wider range of people to enter the market, according to Frankland.
"To help us remain relevant as an industry, we need to train and retain individuals who can help us innovate, evolve and move forward, and this requires us to ensure that we are considering candidates from a variety of backgrounds," he said.
Aon has signed up to the Women In Finance Charter – the government's initiative to drive gender balance across financial services – the 30% Club, as well as The Diversity Project, which drives gender parity in the investment sector. It has also set gender targets to improve the number of senior women in the business.
"We have a Diversity Council, and an extremely active business resource group, the Women's International Network," Frankland said. "Our early careers programmes, including interns, apprentices and graduates, now have a 50/50 gender split – up from 70% male and 30% female in 2012."
Promoting diversity and inclusion is an integral part of Aon's strategy across its entire global operations, the CEO said.
"The firm is fully committed to driving workforce diversity to benefit from a continuous rich stream of talent, and also an inclusive culture where all colleagues can bring their whole selves to work," Frankland explained. "We are working hard to ensure gender equality both at Aon and in the (re)insurance market, and we collaborate across the market with our peers and Lloyd's to raise awareness of the inclusive culture across our industry."
Join Insurance Business on October 29 at the Grange City Hotel in London for The Women in Insurance Summit.