Drones propel demand for specialist insurance | Insurance Business UK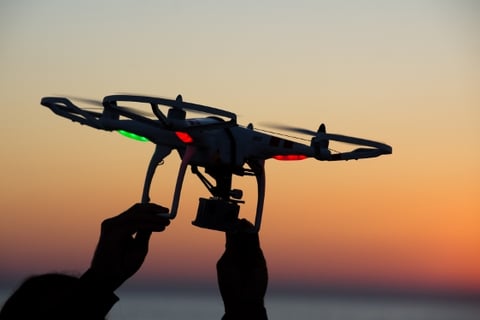 The use of commercial drones is on the rise and so is the demand for specialist insurance cover for the rapidly emerging technology, according to UK law firm RPC.
The RPC said the Civil Aviation Authority approved 1,971 new commercial drone operators in 2015, up from a single one in 2014,
The Actuary
reported.
Between January and April 2016, an additional 551 operators were also approved.
According to the RPC, drone insurance may no longer just be a niche product if current market growth is sustained.
The law firm also pointed out that traditional public liability policies are not best equipped to deal with specific risks related to commercial drones. Many insurance companies are also excluding the aviation technology from general policies.
"Major issues do remain to be resolved for insurers – such as the extent of the risk that drones have to commercial aircraft and the liabilities arising from drone use," RPC legal director Philip Tansley was quoted as saying in a
City A.M.
report.
"However, with traditional insurance policies now specifically looking to reduce or completely exclude drone coverage there is a clear marketing opportunity for specialist cover," Tansley added.
The RPC said operators may want to insure their drones against a number of risks including accidental property damage and personal injury, breaches of privacy, and legal advice costs during regulatory or criminal investigations.
Individuals and businesses that may need drone insurance cover include media practitioners, photographers, property surveyors, engineers, energy and rail companies, construction support firms and farmers doing crop surveys.
"Many industry commentators believe we have barely scratched the surface of drone usage. With the growth of that market we are going to get a better understanding of the risks and coverage issues related to drones," Tansley said.
RELATED STORIES:
Drone insurance back in the spotlight
Drones pose minimal risk to aircraft, say researchers
Drone manufacturer insures own products