DUAL reveals leadership shake-up | Insurance Business UK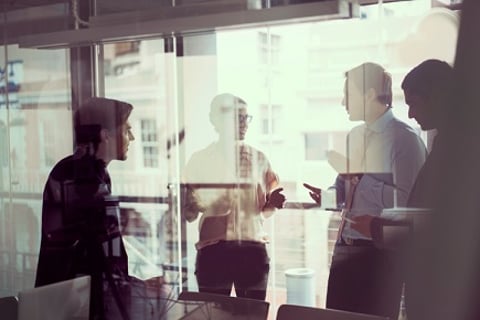 Hyperion Insurance Group's underwriting arm DUAL is in for some major changes at the top.
First off, chair Clem Booth is leaving the post in order to focus on parent Hyperion, where he has been part of the board since 2015. This month Booth assumed the role of Hyperion's remuneration committee chair.
Taking over the chairmanship duties at DUAL come October is non-executive director David Ibeson, who is chief executive of Apollo Syndicate 1969. Meanwhile, group chief underwriting officer and UK & Europe CEO Richard Clapham has been appointed as DUAL's group chief executive.
Clapham's promotion, also effective on October 01, will not affect his current positions.
In addition to the internal changes, DUAL has tapped a seasoned executive from outside the firm.
Pioneer Underwriters founder and former CEO Darren Doherty will come onboard in September to serve as vice chair, commercial director, and DUAL USA chair. He will bring two decades of experience in senior broking and more than 10 years from underwriting.
"Our goal is to attract the best people in the market and I'm looking forward to welcoming Darren to DUAL," commented Clapham. "His perspective will contribute considerably to our global growth strategy. And of course, having worked with David Ibeson over the last 10 years, I'm also extremely delighted that he has accepted this key role with us."
Hyperion chief executive David Howden, who described the three years under Booth's chairmanship as having been transformational for DUAL, said he is confident that Ibeson's insight and experience will be invaluable as he leads the firm through its next stage of growth.
Howden also cited Doherty's extensive experience and energy, which he believes will bring additional drive to DUAL's expansion plans not only in the UK but also internationally.
The incoming chair, for his part, said he has seen the business go from strength to strength over the last two years of being on DUAL's board.
"Darren and Richard's impressive collective experience combined with that of the existing team greatly enhances DUAL's greatest asset: our ability to deliver fast, competitive, and cost-effective distribution," added Ibeson.
Related stories:
DUAL announces double appointments
Hyperion Insurance Group teams up with WNS