Ecclesiastical, Benefact Group aim to become UK's top corporate donor | Insurance Business UK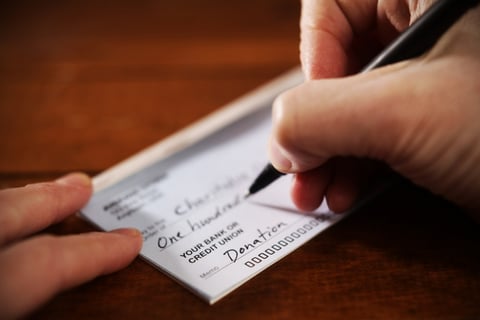 Specialist insurer Ecclesiastical Insurance and its parent company Benefact Group have announced their goal to become the UK's biggest corporate donors to charity.
Owned by the registered charity Benefact Trust, Benefact Group revealed in a release that, for the past five years, it has managed to give more than £100 million to charitable causes in the UK, Ireland, Canada, and Australia. It also said that it is currently the fourth-largest corporate donor to charity in the UK.
Ecclesiastical Insurance has also contributed to Benefact's mission by providing selected broker partners with grants worth at least £2,500 to give to their chosen charities. Since the insurer began this program, more than £550,000 has been donated to charities chosen by brokers for causes such as beach cleaning, mental health, and cancer support.
"Thanks to the support of our broker partners and customers, we've helped to achieve this incredible £100million giving milestone. As part of the Benefact Group's family of businesses, our charitable purpose makes us so much more than an insurance company," commented Ecclesiastical Insurance managing director Richard Coleman. "We're proud of our reputation as one of the most trusted insurers in our markets, and of the positive impact we make on society, by giving back all of our available profits to churches, charities and other good causes."
"We're incredibly proud to reach our £100million giving milestone thanks to the support of our family of specialist businesses, customers, brokers and everyone who has taken part in our giving initiatives over the past few years. We believe business should be a force for good and charitable causes need sustained support," said Benefact Group CEO Mark Hews.
This renewed commitment to charity comes after Benefact Group – then going by Ecclesiastical Insurance Group – underwent a rebranding earlier this month.
Read more: Ecclesiastical Insurance's parent company rebrands
"As a company whose purpose is to contribute to the greater good of society, charitable giving is at the heart of what we do," said Hews in a previous statement. "I'm very proud of our new name, which reflects our unique purpose [and] the breadth of what we offer our valued trading partners and marks an ambitious new chapter for the group and our family of specialist businesses."