Ecclesiastical enjoys £42.8 million pre-tax profit in first half | Insurance Business UK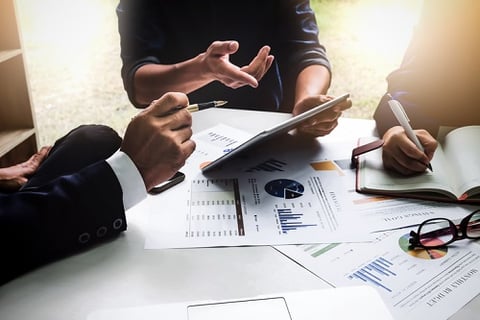 Ecclesiastical Insurance Office Plc has released its interim results, and the specialist financial services group has reasons to be merry.
In the first half of 2019, Ecclesiastical's pre-tax profit more than doubled to £42.8 million from last year's H1 profit before tax of £19.4 million. Gross written premium (GWP) stood at £185 million, representing an increase from the £172.7 million recorded in the same six-month period in 2018.
The group underwriting result also improved, from £8 million previously to £9.5 million this time around. Investment return, meanwhile, grew from £17.7 million to £42 million.
In terms of its general insurance business, Ecclesiastical saw the UK and Ireland unit post an underwriting profit of £9.2 million and higher GWP at £124 million; Canada, £0.4 million underwriting profit with GWP up at £25.5 million; and Australia an underwriting loss of £0.4 million even as GWP rose to £33.7 million.
The group's life insurance segment, which is closed to new business, reported a lower pre-tax profit of £0.2 million while that of Ecclesiastical's broking and advisory business SEIB Insurance Brokers fell to £1.6 million. Asset management subsidiary EdenTree was hit by a loss under £0.1 million.
Commenting on the figures, group chief executive Mark Hews stated: "I'm delighted to report a positive financial performance in the first half of 2019, underpinned by continued strong underwriting performance. This is a result of our disciplined underwriting approach, and a benign environment in the first half of the year.
"Positive growth in global stock markets has also delivered strong investment returns, demonstrating the benefit of our long term equity investment strategy."
The group CEO, who thanked everyone's hard work and dedication, also highlighted Ecclesiastical's mission "to contribute to the greater good of society."
He noted: "By delivering sustainable, profitable, long-term growth, we are able to support thousands of good causes across the UK through our charitable giving. I'm very proud that in April we launched the Movement for Good Awards, giving away £1 million to charities in 2019.
"Alongside this we're announcing today (August 20) a further £5 million will be granted to our charitable owner (Allchurches Trust) in September. This will bring us to £70 million towards our target of £100 million by the end of 2020."