Endsleigh names Thailand as riskiest place to travel | Insurance Business UK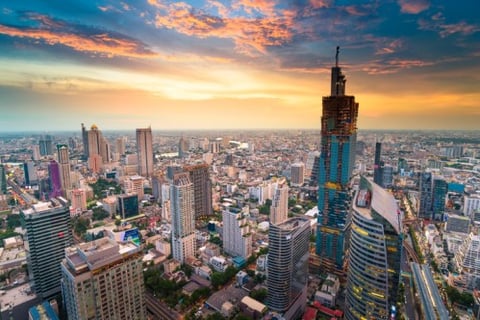 Cheltenham-based Endsleigh Insurance Services has revealed the countries that present the most risks to tourists in terms of travel insurance claims. Topping the list is Thailand.
Thailand's popularity as a vacation destination, as well as the various tourist activities considered 'risky' ­– such as scuba diving and scooter trips – make it the highest risk country. In one case, an uninsured tourist was mauled by an elephant. According to Endsleigh, almost a quarter (23%) of all travel insurance claims it received last year were from trips to Thailand.
Furthermore, the most common reasons for claims were medical emergencies, with an average value of £1,319 – far more expensive than the usual travel insurance premium.
Other common causes of claims were lost or damaged baggage (11%), dental expenses (4%), and missed flights due to tardiness (2%).
The insurer also revealed a worrying misconception among young British travellers. A quarter of 15- to 24-year-olds surveyed wrongly believed that the UK government would cover their medical expenses in case of an emergency while travelling overseas.
Rounding out the top 10 riskiest destinations are:
Thailand (23% of claims)
Chile (15%)
USA (15%)
Spain (8%)
Germany (8%)
Nepal (8%)
Peru (8%)
France (7%)
The Bahamas (4%)
Brazil (4%)
Last year, the Thai government said that it was looking at making travel insurance compulsory for all foreign tourists. It cited that, in many instances, hospitals have shouldered the costs of medical treatment for uninsured tourists.
Related stories:
Leicester City FC and DirectAsia renew partnership
How much did travel insurers pay out every day last year?
Appeal for soldier on life support as insurance runs out