'Ethnicity penalty' in the insurance market – new report lays it bare | Insurance Business UK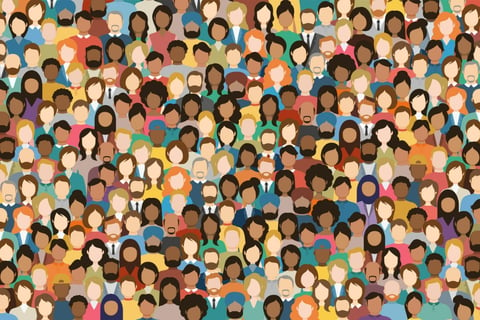 The concept of an 'ethnicity penalty' in the insurance market has increasingly entered the consciousnesses of market participants in recent years. Today, a report from the Citizens Advice entitled, 'Discriminatory pricing: Exploring the 'ethnicity penalty' in the insurance market' has shone a spotlight on this concern and the corresponding actions required by the Financial Conduct Authority (FCA).
The exploratory research, which was earmarked as making "disturbing reading for insurers" by Michael Sicsic, MD of Sicsic Advisory, found that people of colour may be paying £250 more a year for their car insurance than White people. It also uncovered that in areas where there are large communities of colour there are, on average, higher insurance prices.
"We've termed this the 'ethnicity penalty' in the car insurance market," the report stated. "While there are a range of factors that influence insurance pricing, we're concerned that our research suggests that areas with large communities of colour may be identified as more risky, even when objective risk factors are controlled.
"As markets evolve and the use of 'big data' and algorithms in setting prices becomes more prevalent, there is a risk that these inequalities are perpetuated and amplified. The Financial Conduct Authority needs to investigate this issue, and make sure that no-one is paying an ethnicity penalty in the insurance market."
The research, which was conducted over the last year, sought to answer one key question – whether people of colour experience worse outcomes in the car insurance market than White consumers. The study had two major components:
Mystery shopping of major insurers to test – firstly, prices paid by shoppers with names that are common among people from different ethnic backgrounds and, secondly, prices paid by shoppers living in areas with different proportions of ethnic minority communities in the population.
Analysis of data from people Citizens Advice helps with debt, to measure differences in expenditure between people of colour and White people.
Among its key results, Citizens Advice found that its mystery shopping did not find any statistically significant differences in prices paid by customers with different names. However, it did find significant price differences between customers living in different areas.
"In all the areas we tested with a high proportion of Black and South Asian people in the population, customers were quoted at least £280 more for car insurance, compared to areas where the population is largely White," the report noted. "Our analysis of over 18,000 people who came to us for support with debt in 2021 found that people of colour report spending on average £250 more than White people for car insurance."
Citizens Advice noted that the similarity between the findings across both elements of research indicates "a worrying trend between ethnicity and price".
To address the 'Ethnicity gap' outlined by its research, the report found that the FCA should take the following actions in the market:
Publish a public statement setting their expectations for how firms should demonstrate that their pricing practices comply with the Equality Act (2010) and their obligations under fair pricing regulations, and what action will be taken against firms who fail to meet these standards.
Require firms to audit and monitor pricing outcomes to identify any racial disparities, to cross-check permitted data for correlations with protected characteristics, and report these findings to the FCA.
Conduct work to measure any correlations between profit margins and the racial composition of geographic areas that could result from pricing algorithms.
Take enforcement action against firms found to be in breach of their obligations, or failing to effectively explain why their pricing models have delivered differential outcomes.
Assess and build capability for effective oversight and monitoring of algorithmic decision making, to future-proof their regulatory approach as the prevalence of big data and machine learning lead to ever more personalised pricing.
If this work also identifies an ethnicity penalty in the market, the report said, the FCA must take urgent action to fix the market so that it is fair for people of colour.
Further commenting on the report's findings, Sicsic noted this is a serious matter that will heavily impact the industry for years to come.
"Trust is extremely important in financial services. Insurers will need to work hard to rebuild this with multiple stakeholders, including their own staff, customers and regulators," he said. "Public companies must also satisfy investors' ESG commitments."
The FCA's expectations are clear, he stated, and firms should not wait for them to check up on them but rather carry out a thorough review of their pricing models and risk factors straight away. Sicsic noted that the regulator had previously voiced concerns about how the use of data in insurers' pricing models could lead to consumer harm.
He highlighted how its new flagship regulation to introduce a Consumer Duty builds on this - and will require firms to justify when different groups of customers get different outcomes in terms of products, price and value.
"Businesses have a duty to avoid discrimination whether direct or indirect, and to ensure appropriate controls throughout their business," he added. "It is outcomes and oversight that matter."