"Exceptional leader" to exit Direct Line Group | Insurance Business UK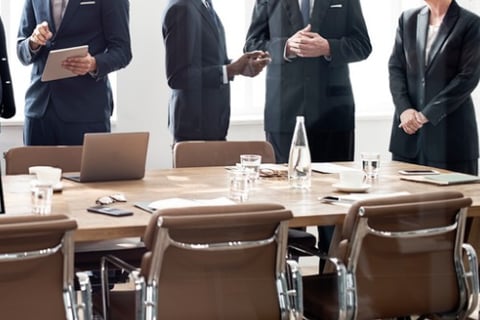 Executive director and personal lines managing director Mike Holliday-Williams is leaving Direct Line Insurance Group Plc (DLG) at the end of the month.
"It has been a privilege to lead DLG's personal lines businesses," said Holliday-Williams, whose upcoming departure sees the appointment of three executives as part of a management reorganisation within the enterprise. "This is a great company with amazing people and I wish it well for the future."
Effective July 01, marketing director Mark Evans will become managing director of marketing & digital while motor MD Gus Park will be in charge of motor, pricing, and underwriting. In addition, Kate Syred – who runs DLG's home, pet, travel, life, and partnership businesses – will have a wider remit in her new capacity as household & partnerships MD.
All three are joining the insurance group's executive committee. Chief executive Penny James said the changes are aimed at strengthening DLG's capability and efficiency.
Meanwhile, commenting on Holliday-Williams' looming exit, she noted: "Mike has been an exceptional leader of our personal lines business.
"He has delivered growth and improved the trading effectiveness of our own brands through a passionate focus on customers while building capability for the future and developing the strong senior management team that succeeds him. He has been a valued member of the team; we will miss him and he leaves with our very best wishes."
Holliday-Williams joined the business in 2014 as personal lines MD before being tapped by the board to serve as an executive director in 2017. Chairman Mike Biggs described him as having made an outstanding contribution to the group over the last five years.
"He embodies DLG's values, always prioritising the interests of customers," stated Biggs. "On behalf of the DLG board, I would like to thank him for everything that he has achieved over that time and particularly for his exemplary conduct during and after the process to select a new chief executive.
"We wish him every success in his future career."