Direct Line Group releases first quarter figures | Insurance Business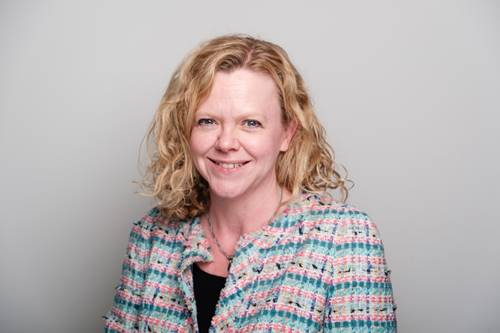 Direct Line Group (DLG) has published its financial results for the first quarter of 2019… and while there's little reason to be merry with the numbers, chief financial officer and incoming chief executive Penny James (pictured) says they remain on track in terms of DLG's operating expenses target.
For the three months ended March 31, the Bromley-headquartered insurance group posted a 2.1% decline in gross written premium (GWP) to £753.9 million. Of this amount, £520.6 million – a 1.9% fall compared to the same period in 2018 – came from DLG's direct own brands.
Broken down into lines of business, the total GWP for motor was hit with a 4.2% decrease to £386.9 million from £404 million previously. Home GWP, meanwhile, told two different stories – with DLG's own brands growing 0.6% to £96.6 million in GWP while the figure from partnerships suffered a 5.7% drop to £44.6 million.
A sliver of positive news came from the commercial unit, whose GWP improved 1.2% in the period to £120.4 million. As for rescue and other personal lines, the increase in GWP was slightly bigger at 1.7%. From last year's £103.6 million, the figure rose to £105.4 million this time around.
Commenting on the results, James stated: "The first quarter was characterised by significant operational progress in a tough trading environment. The motor market remained highly competitive, with market premiums failing to keep pace with claims inflation. Our response, as usual, was to focus on achieving our target loss ratios and continuing to improve pricing effectiveness.
"The home market has been slightly less challenging than motor but remained competitive. Elsewhere, Green Flag and Direct Line for Business continued their growth, increasing premiums by 15.8% and 8.1%, respectively."
The CEO-designate, who will officially take the helm when boss Paul Geddes steps down at the end of DLG's annual general meeting tomorrow, also stressed: "As we said at the full year results, 2019 is a pivotal year for the delivery of our technology transformation programme and I'm delighted that we've had a successful start with the launch of our new PCW (price comparison website) focused brand Darwin and the start of the roll-out of our new motor and travel systems."
James noted that DLG is in the early stages of its plan to progressively roll out the systems across its brands, products, and channels as part of the group's bid to enhance competitiveness and customer experience.
"We remain on track to achieve our 2019 operating expenses target of less than £700 million and we reiterate our target to achieve a 93% to 95% combined operating ratio in 2019 and over the medium term," she added.